Being a family caregiver can be tough– after all, you take on the task of being responsible for a whole other person on top of yourself! This can lead many family caregivers to run up against the point where they need some caregiving assistance to regroup and return stronger than ever.
At A-1 Home Care, we provide the leading respite care services in Southern California. Each specialized caregiving representative on staff brings family caregivers the much-needed relief they deserve and their beloved seniors the gentle care they need so that everybody can feel better in the home going forward.
Our caregiving solutions are extremely safe and never overstep boundaries, pairing a professional understanding of helpful home care with the helpful hands and warm hearts of multi-cultural caregivers who help elders from different ethnic cultures and economic backgrounds, including Jewish, Middle Eastern, Asian, and European.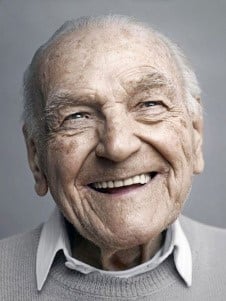 A-1 Home Care provides specific caregiving services from the comfort and convenience of the home that include:
Assistance with household tasks like dusting, vacuuming, dish-washing, laundry, mopping, taking out the trash, and bed-making
Assistance with yard work and gardening duties like watering plants, mowing the lawn, and raking leaves
Assistance with personal services like bathing, grooming, dressing, and toileting
Assistance with mobility
Wake-up and tuck-in services
Transportation to and from medical appointments and other existing engagements
Delicious and nutritious meal preparation
Running errands like grocery shopping and picking up clothes from the cleaners
Medication reminders and administration assistance
Enjoyable conversation and companionship
Special needs care
Child care
Pet care
A-1 Home Case also offers caregiving options like 24 hour care, short-term care and rehabilitation services, wake-up and tuck-in care, seizure and epilepsy care, and any other form of hourly in-home care your loved one needs. It's this dedication to providing the best– and leaving behind the rest!– that has allowed A-1 Home Care to remain at the pinnacle of home care provision in Los Angeles and Orange County for decades and counting already.
Learn more about the exceptional hourly in-home care solutions available at A-1 Home Care when you contact A-1 Home Care Agency. A-1 Home care is also proud to serve surrounding communities around LA county, San Gabriel Valley and OC.
Receive quality care today, You can discover more about the affordable in-home care solutions available at A-1 Home Care Agency when you call by dialing anyone of our numbers: 562-929-8400, 949-650-3800 and 877-929-8499. We will be glad to be of any assistance.
OR VISIT a-1homecare.com FOR MORE INFORMATION.