What is the Cost of Long term care insurance?
do i need long term care insurance?
Like any insurance policy, Long Term Care Insurance (LTC or LTCI) is an investment into your future needs.
The purpose of car insurance and homeowner's insurance is to provide protection and help financially in the case of accidents that may never occur
Long Term Care Insurance is a special type of life insurance to help with an event that you will most certainly experience – getting older.
This type of insurance is an ideal way to prepare for your senior years when you retire. It provides peace of mind knowing you will have the means to pay for your health care needs as you age.
WHEN DO I PURCHASE LTCI?
Like any insurance, you need to arrange coverage before you need it. Long Term Care Insurance needs to be purchased while you are young and in good health.
Trying to find an insurance company willing to underwrite a policy when you're in your 50's or suffering ill-health will not be possible. Plus, the more time you have to pay into your policy, the more coverage you'll have for future health care expenses.
THE COST PF LONG TERM CARE INSURANCE
According to the American Association for Long-Term Care Insurance (AALTCI), price for a couple both age 55 purchasing new long-term care insurance coverage can be as little as $3,000 or as much as $6,300 for virtually identical insurance policies.
The rates you pay depend on a variety of things, including:
Insurance Company

It's important to shop around for a Life Insurance Company that offers Long Term Care plans
Have different quotes available to compare cost and coverage

Your Age, Health and Medical History

Waiting to take out a policy when you're older or having health issues means higher insurance premiums
Starting a LTCI policy when you're younger and in good health lowers the cost and increases the number of companies wiling to over you coverage

Marital Status

Married people generally pay lower premiums

Gender

Because women tend to live longer than men, her premiums are higher. The chances are greater that women will file a Long Term Care Insurance claim

Amount of Coverage Varies On Specific Policy Options:

Higher limits for daily and lifetime coverage
More flexibility of types of care covered

Home Care Organizations (HCO)
Skilled Nursing Facility
Visiting Nurses
Home Health Care Agency (HHA)

Cost of Living Adjustments
Shorter Elimination Periods
WHAT DOES LONG TERM CARE INSURANCE COVER?
many people count on Medicare to provide the medical health care they need as seniors. Unfortunately, Medicare / Medi-Cal coverage is very limited and has many restrictions which limit your choices for continuing care when you're elderly.
For instance, Medicare pays for limited time stays in a skilled nursing home but if you require an extended stay, you'll need to pay out of pocket. If you wish to age at home, you're faced with even more constraints.
Long Term Care insurance gives you options to recover in a nursing home, move to an assisted living community or receive home care assistance from caregivers, nurse aides, home health aides or personal care assistants so you can stay in the comfort of your own home.
WHAT COMPANIES OFFER LONG THERM CARE INSURANCE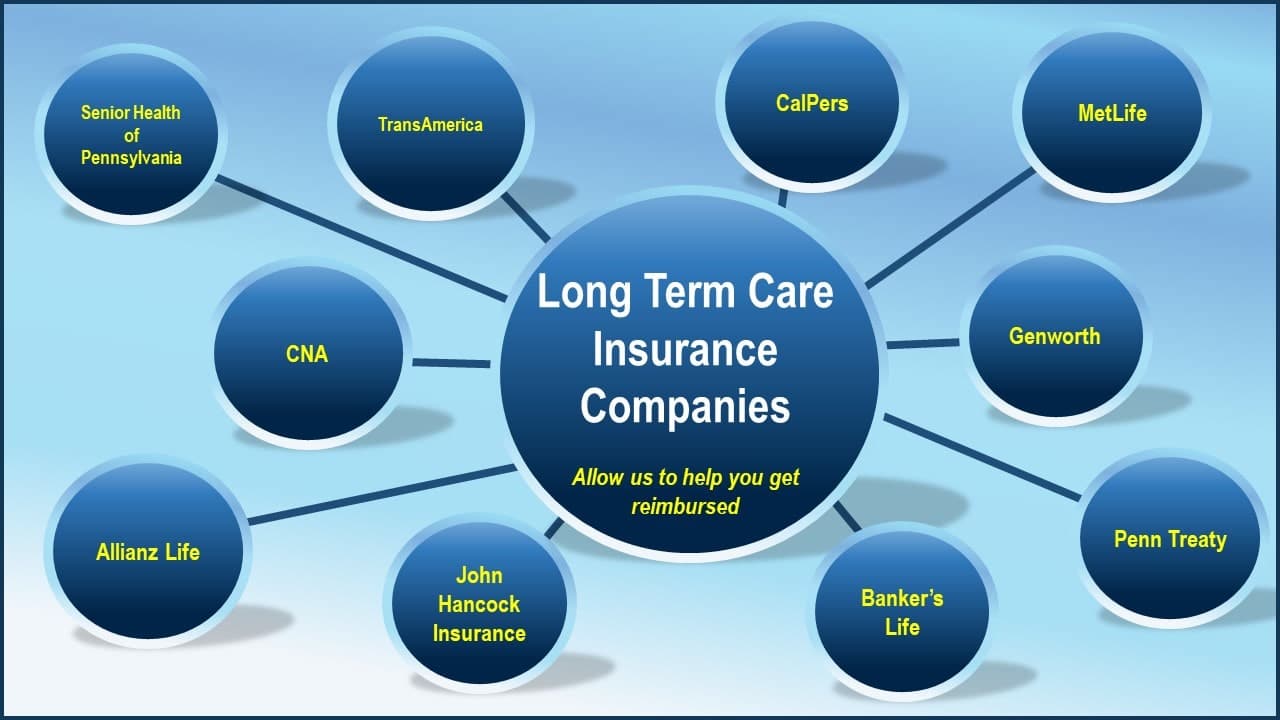 There are many Insurance Companies that offer Long Term Care Insurance policies and the Long Term Care Insurance Guild, Silver Brick Road and Health Care Synergies.
A-1 Home Care Agency is approved by:
CAN YOU LOWER THE COST OF LONG TERM CARE INSURANCE?
Yes and no.
Obtaining a Long Term Care Insurance policy early in life will help keep your overall costs down. For instance, getting LTCI at age 55 as opposed to age 65 will be significantly cheaper. Waiting 10 years or more could result in a 34-40% increase in the cost of your insurance policy.
Setting up a longer elimination period can also help you save money on your insurance. Remember, keeping enough money in your savings account to cover long-term care costs until the elimination period is over, choosing a longer elimination period will drastically lower your costs. Planning for your senior years is about savings and having long term care insurance.
Check if your employer offers LTC insurance plans or other Health Savings Plans. Employer-sponsored plans are typically offered at a discounted group rate, making this a great cost-saving option for you and your family. You can even keep the plan after leaving that employer as long as you continue paying for your coverage.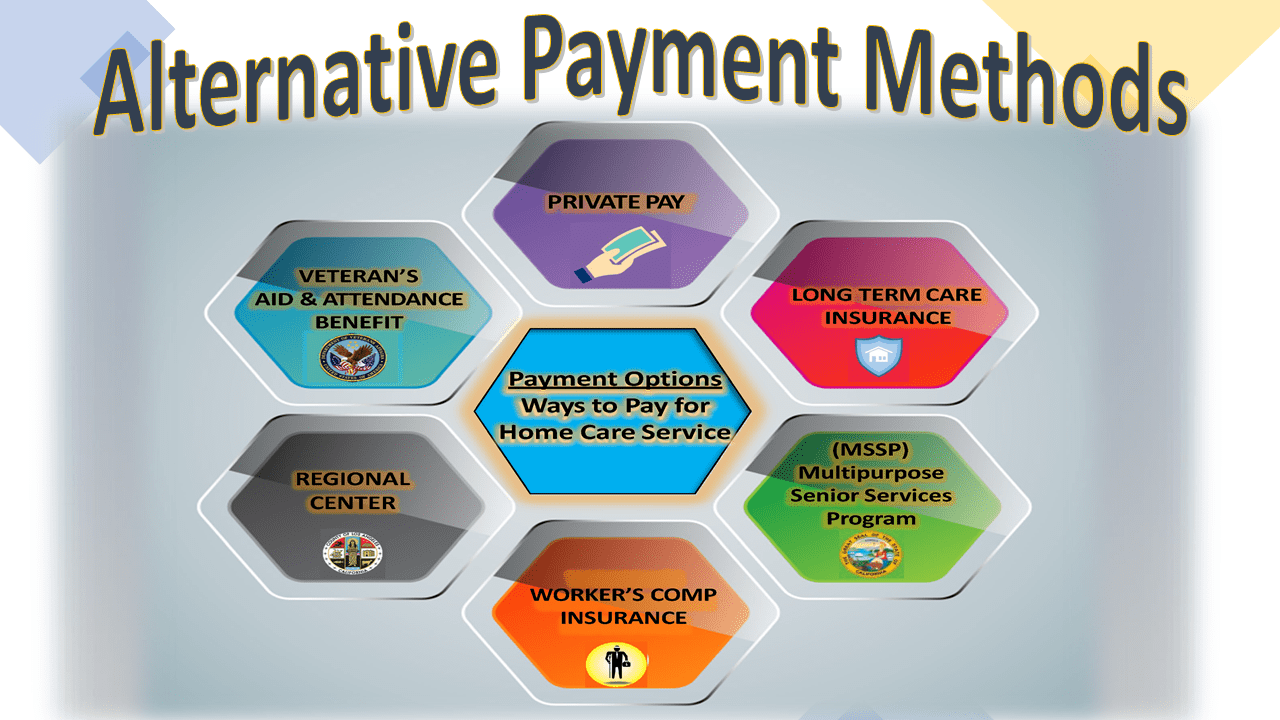 A-1 Home Care Agency offers different payment options to help make at home care services for seniors,
elderly and disabled people affordable.
We work with you to provide the in home care you need that works for your budget.
*Other Payment Options
Private Pay
Veterans Aid & Attendance Pension Benefit Program
MediCare Advantage Program
Respite Care Vendor by California Dept. of Public Social Services (DPSS)
Vendor for North Los Angeles Regional Center
Vendor for Regional Center of Orange County
Vendor for Frank D. Lanterman Regional Center