Providing respite care for an Elderly or Senior loved one as a family caregiver can become overwhelming, especially when the care required takes up a majority of your energy. Caregiving is a job that often interferes with your own personal life because it is a selfless occupation that requires dedicated commitment and compassion.
How Does Respite Care Help My Loved One?
Caring for an Elderly or Senior loved one is no easy task, especially when you have pressing obligations to handle such as taking care of children or working full-time.  For those who've had to take time off from their normal duties to care for an Elderly or Senior loved one, it's an intermission from your normal life that can't last too long.
The hustle and bustle of daily living, a standard work routine, raising children, and living far away from your Elderly or Senior parent can make providing care for your loved one nearly impossible.  It can be a frustrating situation, especially when your loved one needs living assistance to maintain their safety and comfort at home.
The Benefits of A-1 Home Care's Premium Respite Care Services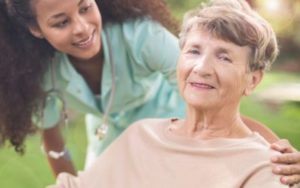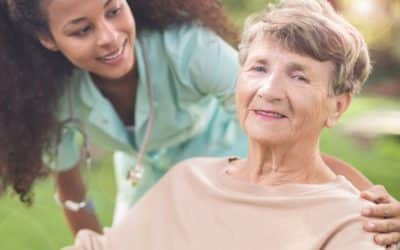 Perhaps you are the one who may need respite care after being discharged from a hospital.  There is no need to fear being a burden to others, because at A-1 Home Care, we provide 24 hour relief for you or your loved one so that household responsibilities can be divided between the primary family caregiver and our professional, caring nurse aides, live-in caregivers, home health aides, home helpers, house sitters and home care providers who are screened, certified and verified before they are allowed to come into your home.
Peace of mind and assurance for the client's family is part of our mission statement of quality care. We understand the anxieties associated with leaving a loved one behind while you take time away for yourself. A-1 Home Care Agency will provide you and your loved one with a trusted caregiver, guaranteeing that your loved one will be safe and taken care of at all times during the short-term respite period. Our caregiver rates are affordable and managed through the company, so you will not have to worry about paying the caregiver directly, or compensating for any other benefits. With all the stress associated with caring for your loved one, the only thing we ask of you is to tell the caregiver what you need and it will be done.
The Burdens of Private Caregiving for Respite Care
When you or another family member serves the role of primary caregiver for an Elderly or Senior loved one, too much time spent caring and not enough time for yourself can result in serious health issues.  It's just as important to care for yourself while caring for your loved one and sometimes you just need to take a break.  Not setting aside time to get some fresh air and clear your mind can result in caregiver burnout, affecting the quality of care you provide for your loved one.  You may be quicker to lose your patience or have feelings of resentment.
Handling the primary duty of caregiving for an Elderly or Senior loved one is basically a full-time job.  You are essentially there to provide companionship, keep them safe from harm, and assist them with anything they might have trouble with.  It's a lot to take on, especially if your loved one is coping with a chronic or terminal illness.
It's not uncommon for family caregivers to feel burnt out from the every day duty of providing care at home.  Some time off can benefit both physical and mental health.  At A-1 Home Care Agency, we provide Respite Care for family caregivers who need a break.
Our Respite caregivers can provide assistance with any daily schedule your loved one is used to.  We provide assistance with basic tasks of daily living such as healthy meal preparation, medication reminders, mobility assistance, exercise, dressing, bathing, toileting, and more.
Having been in business since 1991, we have been delivering guaranteed exceptional service to seniors for over 20 years. Our respite services include meal preparations, transportation to local or distant destinations, personal grooming, and supervision of medication, just to name a few.  Senior companions not only help with household chores, but they provide great company for your loved one who may enjoy leisure reading or story-telling.  Whether your elderly loved one is suffering from Arthritis, Diabetes, Parkinson's Disease, Alzheimer's, Dementia, Stroke, or cancer, we have experienced live in caregivers and home helpers who are ready to help!
24-Hour and Hourly Respite Care for Seniors in LA/OC/SGV, CA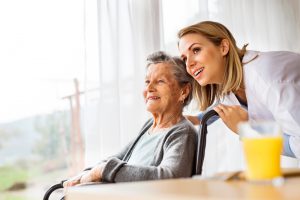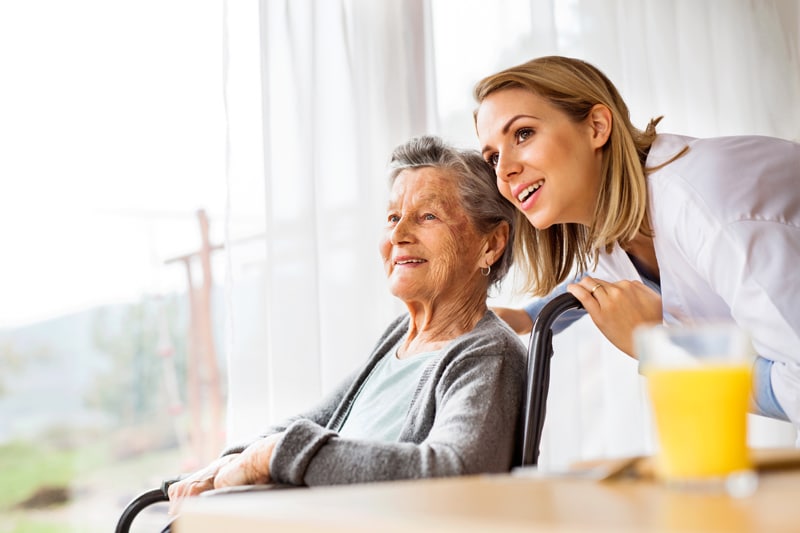 If you feel that you're becoming overwhelmed or exhausted from caring for a loved one, A-1 Home Care Agency provides the most compassionate caregivers in San Gabriel Valley, Los Angeles, and Orange County, CA on a 24 hour Live-In Care or Hourly Care basis.
Your loved one has a chronic illness that requires specialized care?  Not to worry, we provide a variety of Elder Care services such as After Surgery Care, Arthritis Care, Alzheimer's & Dementia Care, Parkinson's Care, Cancer Care, Diabetic Care, Hospice Care, Incontinence Care, Post Stroke Care, and Bipolar Care. At A-1 Home Care, we understand how caregiving can take a large toll on your personal well-being if you don't balance the work with time for yourself.
The duties of the Family Caregiver often overwhelm even the toughest and strong-willed of individuals. With balancing work, caring for the needs of other family members, as well as full-time caregiving duties for your loved one with chronic illness or disability, it is no surprise that people come to us looking for additional assistance. Although we cannot replicate the level of care and love from a family Caregiver, we assure you that the professional Respite Caregivers, Elder Home Health Aides or Senior Companions will devote the same amount of round-the-clock effort to ensure that all the needs of your loved one will be met. Some of the chronic illnesses and conditions many of our clients go through are appetite loss, Cancer, DVT, dry skin, heart disease, Macular degeneration, Scabies, sleep disorders, vision changes, shingles, pressure sores, dehydration, Hypertension and Osteoporosis.
About A-1 Home Care
A-1 Home Care has provided in home care services to seniors, disabled and elder residents of Anaheim Hills since 1991.  We are recommended by doctors at St. Joseph Hospital and Martin Luther King Ambulatory Surgical Center for our superior at home care.  Our agency specializes in improving the health and quality of life for seniors and elderly suffering from Alzheimer's, Dementia or Parkinson's disease.  Respite care services allow family caregivers to rest and recharge while providing professional in home care to your beloved relative.
No matter what level of care your loved one's situation requires, we provide experienced caregivers, nurse aides, companions, and home helpers who have experience with various care services ranging from Companion Services and Personal Care to more experienced services such as After Surgery Care or Multiple Sclerosis Care. Each caregiver is expertly trained to handle any task that seniors need to perform in order to get through their day. For more information give us a call at any of our three locations today.
All care providers must interview face-to-face with staff at A-1 Home Care Agency, undergo a Nationwide Criminal Background Check, Sex Offender Database Check, DMV Check and provide verifiable references. Care Providers must also have CPR Training, First Aid Training, Tuberculosis Testing and Malpractice / Liability Insurance.