The holidays are typically a time of celebration and family fun for everybody involved, as people enjoy one another's company and reminisce on the year that has been. But for elders suffering from arthritis, the holiday season may not be much of a joy at all!
At A-1 Home Care in Los Angeles, compassionate arthritis care experts serve elders from all different economic backgrounds and ethnic groups, including Jewish, Middle Eastern, Asian, and European, regardless of the holiday season they are celebrating.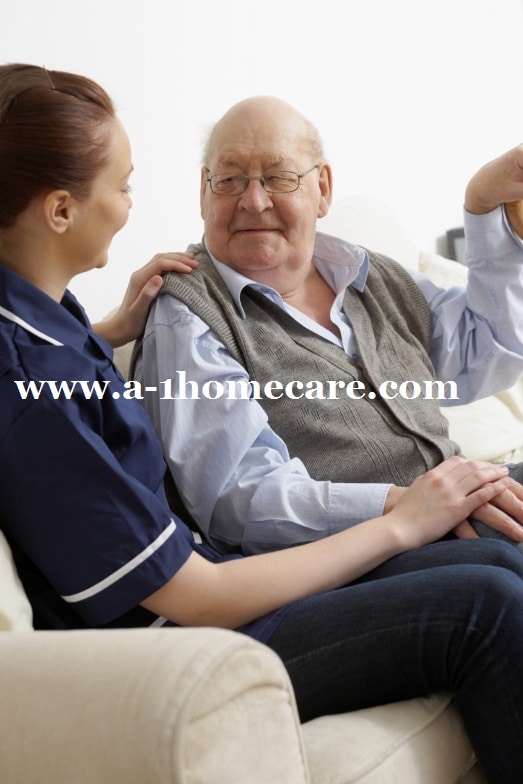 The exceptional and equally diverse arthritis care services brought to the home by A-1 Home Care include:
assistance with household tasks like dusting, vacuuming, dish-washing, laundry, mopping, taking out the trash, and bed-making
assistance with yard work and gardening duties like watering plants, mowing the lawn, and raking leaves
assistance with personal services like bathing, grooming, dressing, and toileting
wake-up and tuck-in services
transportation to and from medical appointments and other existing engagements
delicious and nutritious meal preparation
running errands like grocery shopping and picking up clothes from the cleaners
medication reminders and administration assistance
enjoyable conversation and companionship
special needs care
child care
pet care
Each caregiver comes fully equipped with years of experience in the home caregiving field already, along with a pair of helping hands and a golden heart so that they can wholly serve you.
A-1 Home Care also provides services throughout Los Angeles and Orange County to seniors needing live-in care and short-term care alike, along with many other elder care services so that no senior gets left behind along the road to greater home health this holiday season.
For more information about the affordable holiday elder solutions provided at a location near you in Southern California, contact a helpful caregiver from A-1 Home Care by dialing (877) 929-8499 today. A-1 Home Care also serves surrounding communities in Hollywood, Beverly Hills, Glendale, Downey, and Pico Rivera.