Do you have a loved one living in the Los Angeles area who would benefit from 24 hour companion care services?
At A-1 Home Care in LA, elders of every ethnicity and cultural background, including Jewish, Middle Eastern, Asian, and European, can receive lasting senior care options from the comfort of the home. Each compassionate caregiver on staff comes fully equipped for providing lasting companionship services to every senior they have the honor of working alongside.
The diverse and always effective caregiving solutions at A-1 Home Care have been leading the way in Southern California since the non-medical home care agency's inception back in 1991. A-1 Home Care offers expert caregivers whose goal is to provide every senior with a living environment that is most conducive to an improved quality of life going forward.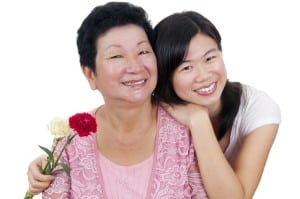 Take a look below at some of the home care services A-1 Home Care has to offer seniors in Los Angeles and Orange County:
assistance with maintenance duties around the home
assistance with yard work and gardening tasks
assistance with personal services
enjoyable conversation and companionship
medication reminders and administration
running errands like grocery shopping and picking up clothes from the cleaners
assistance with mobility
transportation to and from medical appointments and other existing engagements
special needs care
child care
The caregiving experts at A-1 Home Care also offer elder care options that include Alzheimer's disease care, postpartum care, Parkinson's disease care, kidney disease care, and more, making it so that no senior gets left out along the journey toward a full recovery.
If you'd like to find out more about A-1 Home Care's leading caregiving solutions, then contact a friendly caregiver on site by dialing (310) 657-8780 or (562) 929-8400 today. A-1 Home Care serves neighboring communities of Los Angeles that include Burbank, Brentwood, Sherman Oaks, Alta Dena, and Beverly Hills.