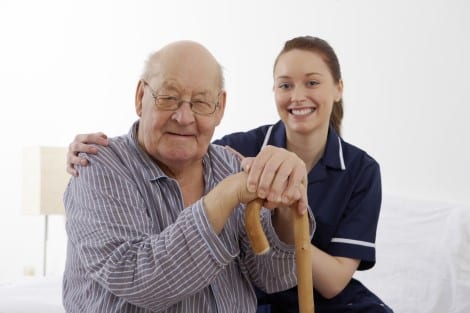 Is you or a loved one suffering from chronic obstructive pulmonary disease (COPD) or general heart disease in the home? Characterized by coughing, wheezing, and difficulty breathing, COPD can necessitate immediate active care that's provided around-the-clock.
At A-1 Home Care in Anaheim Hills, seniors with heart issues receive the heart disease care they need from the helpful hands and golden hearts of compassionate caregivers they can trust. The COPD caregiving solutions at A-1 Home Care help your loved one(s) enjoy life in the home going forward.
Each diverse caregiving professional at A-1 Home Care encourages and assists people from all walks of life, including Jewish, Middle Eastern, Asian, and European, to receive the exceptional and long-lasting care they deserve at the most convenient location available to them: their very own home.
A-1 Home Care also provides in-home care to the youth, providing special needs care for children with autism and Asperger's as well as hospice carefor end-of-life elders. These diverse elder care services have helped the non-medical caregiving agency of choice retain such an honor in Los Angeles and Orange County for the past quarter century and counting already– with many more years to come fast approaching on the horizon!
If you would like to find out more about the daily diverse, always affordable, and equally exceptional caregiver options that are at your disposal when you choose A-1 Home Care, then call a friendly caregiver today by dialing (949) 650-3800 or (562) 929-8400. A-1 Home Care is happy to serve elders throughout surrounding communities, including in cities ranging from Glendora and San Dimas along the 210 freeway to Villa Park, Yorba Linda, and Orange near the 55 freeway.