When an elderly loved one divulged an important health fact to you and has sworn you to secrecy, that then creates a lot of awkwardness between you and other family members; who could show support when your loved one really needs it, especially if it's cancer or a terminal illness. Why would family members keep their cancer diagnosis on a "hush-hush" basis?
They have not made sense of it themselves.
Different generational and cultural values (i.e., cancer carries some sort of stigma with it, and they don't want people talking and whispering about them)
They don't want other family members to worry.
They don't want to announce it during a time of happiness (i.e., a mother doesn't want to tell her daughter who's about to get married in a month)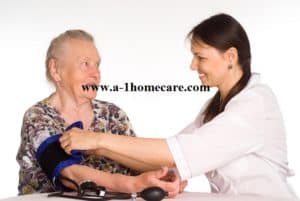 Get Self-Care While You Get Cancer Care for Your Loved One
Now that your loved one has entrusted you with a secret, you truly feel alone because you are bound to confidentiality. There's still hope, however, you can confide in a 24-hour caregiver from A-1 Home Care with A1homecare and not worry about the secret or if it will leak out. Physicians and health care professionals are all bound by the HIPAA law, which means they cannot share any patient information with anyone, especially if the patient specifically requested confidentiality. You can hire a private live-in caregiver to take care of your mom and assist with basic tasks like cooking, cleaning, light housekeeping, bathing, grooming, and personal care. If your elderly loved one asks, she doesn't have to know that you hired a caregiver because she has cancer; you can just say you got someone to help out around the house. A-1 Home Care will provide the in-home care support you need during this difficult time.
About A-1 Home Care
A-1 Home Care is a licensed, bonded and insured home care agency based in Southern California. Established in 1991, A-1 Home Care has served thousands of families in Anaheim Hills, Fullerton, La Mirada, Garden Grove, Newport Beach, Huntington Beach, and other parts of Orange County. As one of the few state-licensed agencies in California, A-1 Home Care protects your elderly loved ones from scam artists, theft, fraud, and predators. Our round-the-clock caregiving services are covered by long-term care insurance and veteran benefits. If you are paying out of pocket, talk to one of our care managers about an elder care or cancer care plan that fits your budget!
For high quality cancer care, call A-1 Home Care (949) 650-3800 or visit our website www. a-1homecare.com for services in your area.
Check us out on Facebook and Twitter!