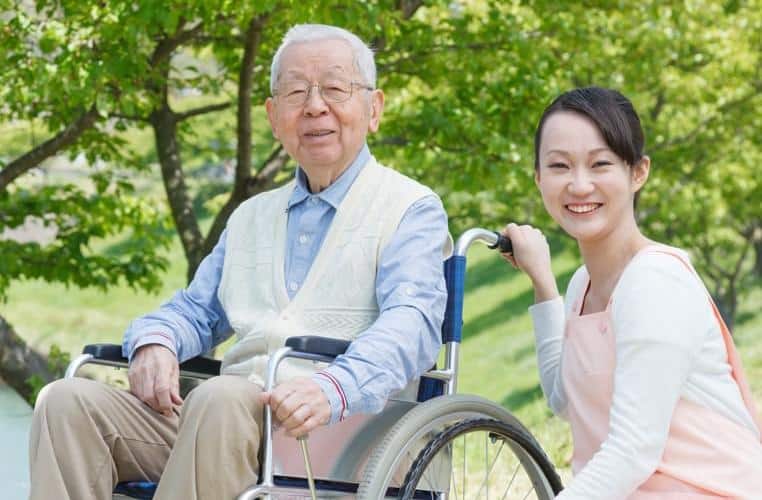 By definition, dysphagia is a medical term for the inability to swallow.  It's a major symptom associated with health conditions such as Alzheimer's and dementia, Lou Gehrig's Disease, and Multiple Sclerosis.  Dysphagia can strike anyone at any age but it's more common among seniors with comorbid conditions.  The major types include esophageal dysphagia, oropharyngeal dysphagia and neurogenic dysphagia.  Patients experience pain and gagging while swallowing, frequent heartburn, and drooling, among other symptoms.  Unsure how to help your elderly loved one?  A-1 Home Care in Yorba Linda will provide a highly skilled home care assistance seven days a week.
Existing therapies include, but are not limited to, exercise, feeding tubes and an all-liquid diet.  A live-in certified home health aide will establish a routine for your elderly loved one, and if your parent or grandparent needs to use a feeding tube, you can count on our compassionate and competent caregivers to take care of your loved ones.  In addition to providing specialized and skilled care, our home helpers will assist with meal preparation, light housekeeping, and personal care.
Established in 1991, A-1 Home Care has been serving communities in Yorba Linda, Villa Park, Anaheim, Fullerton Placentia, La Habra, Buena Park, Santa Ana, Tustin and other cities in Orange County.  We are a licensed, bonded and insured agency providing high quality non-medical in-home care 24 hours a day, seven days a week, including holidays like Easter, Memorial Day, Independence Day, and other major holidays.  Managing elder care costs is easy with our reasonable payment plans and terms.  Our senior care services are covered by Veteran Benefits and most long-term care insurance providers.
To hire a caregiver, call A-1 Home Care today (949) 650-3800