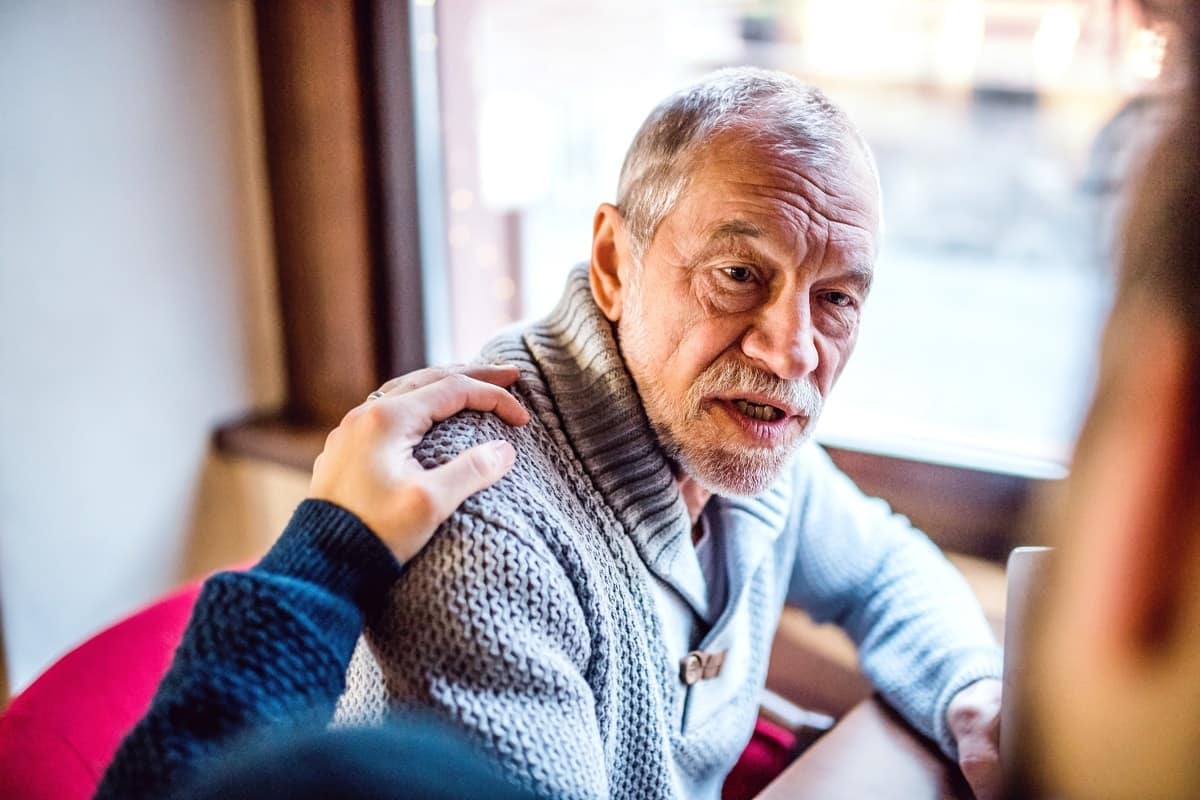 When your loved one is diagnosed with PTSD (Post Traumatic Stress Disorder), it's important that you center yourself around him or her. Unfortunately, there are right and wrong ways to go about protecting yourself and your spouse from the effects of PTSD.
It's important to remember that no matter how much you love him or her, the PTSD won't just magically disappear. The individual requires professional help and no amount of coddling by you will stop the effects of PTSD. Remember, being diagnosed with PTSD isn't something to be taken lightly.
Don't think that you can "fix" PTSD by yourself. He or she needs a professional.
The problem with being diagnosed with PTSD is that it robs you of everything that you loved and cared for in your life – your spouse, interests, hobbies, etc. The shell of a spouse that you see in front of you is going to disappear if you don't do things to protect yourself from this disease.
It's Okay to Grieve
Don't think it isn't okay to take the necessary time to grieve. For example, let's say you lost someone that you deeply care about. Give yourself permission to grieve by yourself. All those built-in emotions are begging to get out. If you can get away from your home, do so. If you can't, go somewhere away from your children and your spouse and take the time to reflect and even cry if you need to. It could be the best 15 minutes you have ever invested in yourself.
Furthermore, you'll want to invest in yourself. Try taking a class that you've never taken before. Work out at the gym – which can reduce stress and burn calories at the same time – or even learn how to pain. Rather than letting the ordeal take a huge toll on your body and mind, feed your soul instead.
Don't be Afraid to Let the Incident Go
During this time in your life, you're essentially juggling everything and trying to be as perfect as you can. Make a list of what you need to do. Now, some things are going to stay on that list: the kids will need to bathe, dishes need to be done, bills must be paid, etc. The rest is negotiable.
Sure, people might wonder where you've been but if you'd tell them what you were going through, although you might not want to share that you've been diagnosed with PTSD right off the bat, they'd understand. Tell them you're going through a difficult time, but be careful not to spill everything out all at once – it's a difficult thing to digest, regardless of who you are.
Trust Someone with the Truth
Don't trust just anyone, but a certain someone that you've been through Hell and back with. Someone needs to be told the truth. You need a shoulder to cry on and understand what you're going through. A close friend or family member can help support you through this rough time. Be sure that you explain in advance that you really need someone to listen. Don't make your confidant someone you know can't keep his or her mouth shut, or the fact that you've been diagnosed with PTSD will be front page news with all your friends and family.
Last but not least, remember that it will pass. While PTSD isn't necessarily "curable", your family can work together to build a happy and healthy life together. Many families have already done so – and you can do it too. Take heart, and take care of yourself as things will start getting better. Time does heal.
A-1 Home Care Agency has over 25 years' experience working with Veterans and those diagnosed with PTSD.
Available 24 hours a day, seven days a week, we place a tremendous emphasis on Caregiver compatibility and provide our clients with Care Providers of all backgrounds as well as interviews to determine the correct match for your loved one.  A-1 Home Care is happy to serve surrounding communities in the counties of Los Angeles, San Gabriel Valley, and Orange County.