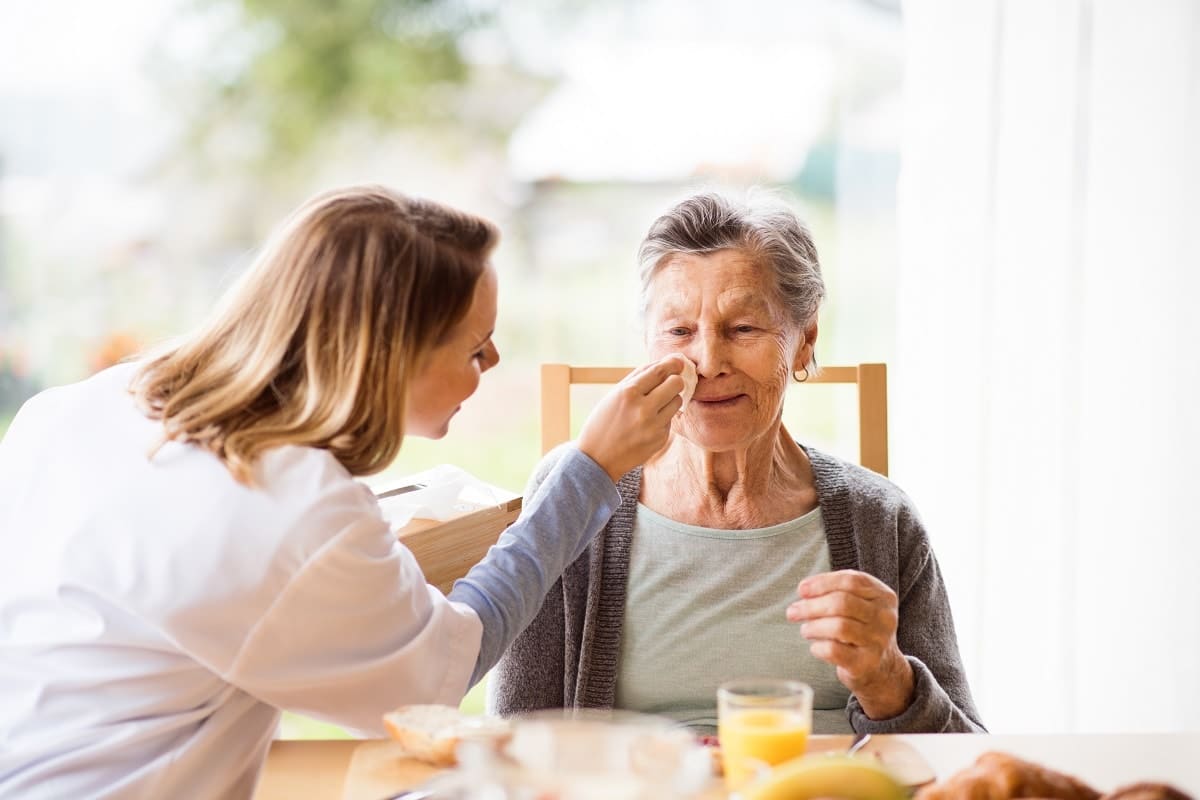 When it comes to caring for our loved ones, naturally we'll want to provide them with the absolute best to ensure their happiness and health are always at their highest. The only problem is finding a solution that'll give you the peace of mind that you deserve. We all want to feel comfortable knowing that our loved one is in good hands. When we search through all these companies that claim that they're the "best home care agency", we want that basic understanding on what makes them a top tier option above all else.
This guide will walk you through the questions that you should ask when selecting the best home care agency.
How Long Have You Been In Business For?
You can argue that the length of time may not determine the overall quality of care your loved one will receive. However, companies that have been successful and managed to stay in business for years are often more trusted – and are doing something right.
If you had the choice between a company that was established in 2017 versus one that's been in business since 1991, you'd likely be more intrigued in the one that's managed to stay afloat in today's bullish home care market, right?
Plus, it never hurts to pick up the phone and make a quick call to inquire about their services.
Do You Accept Long Term Care Insurance?
One of the more popular types of insurances offered is known as Long Term Care Insurance (LTCI). Many home care agencies don't want to work with insurance companies due to the fact that they'll have to wait to get their money, so they'll want the money upfront.
If a home care agency doesn't accept any type of insurance, there's something going on behind-the-scenes that they don't want you to know. Keep your options open as there are agencies like A-1 Home Care, that accepts a variety of different insurances.
How Will I Know My Loved Ones Are in Good Hands?
This question will be answered differently by nearly every home care agency. What you want to keep an eye out for is how much freedom the agency provides you when it comes to the service(s) offered.
The more restricting the agency is, the more complicated the process will be when you want to check up on your mom, dad or other family member. Keep in mind, some agencies just want your money and they'll make promises that sound enticing at first, but just don't add up when it's all said and done.
Ask questions. After all, it's important to know that you're not putting your loved in danger. It's common sense.
Are the Caregivers Employees of Your Company?
If the caregivers are not employees of the agency, you could face a number of liability issues if something were to happen to the caregiver on the job – this is a red flag. Ask the agency if they're insured and bonded. This not only protects you from personal liability issues, but it also ensures that the caregivers are not on contract and you're dealing with people that the agency trusts.
Will I Be Able to Contact the Caregiver?
Many home care agencies refuse to provide the number of the caregiver tending to your loved due to unknown reasons. They like to play the "head honcho", which in turn makes it more difficult for your to figure out what's going on if the scheduled caregiver is a no-show – and these businesses claim to be the best home care agency out there.
Other home care agencies, like A-1 Home Care, provide you with the pertinent information that you need if something arises. It's important to understand that you need some sort of control over the service that aligns with the agency as well. If you want to just leave it to the caregiver and relieve yourself of all duties, you might as well just go with a retirement home or assisted living center instead.
Are Your Caregivers Trained?
A pretty obvious question, but a mandatory one as well. You might think that because a home care agency has been in business for a significant amount of time they would know what they're doing. But realistically, some agencies hire caregivers that aren't qualified, trained or even eligible to work in the U.S. And, this all goes on behind-the-scenes, covered by a smoke screen of salesmen pitches, fake smiles, and false promises.
Caregivers from any home care agency need to be licensed by the state, trained appropriately, have background checks performed, and even be able to interview if you wish. This will help you narrow your selection down on who is actually the best home care agency.