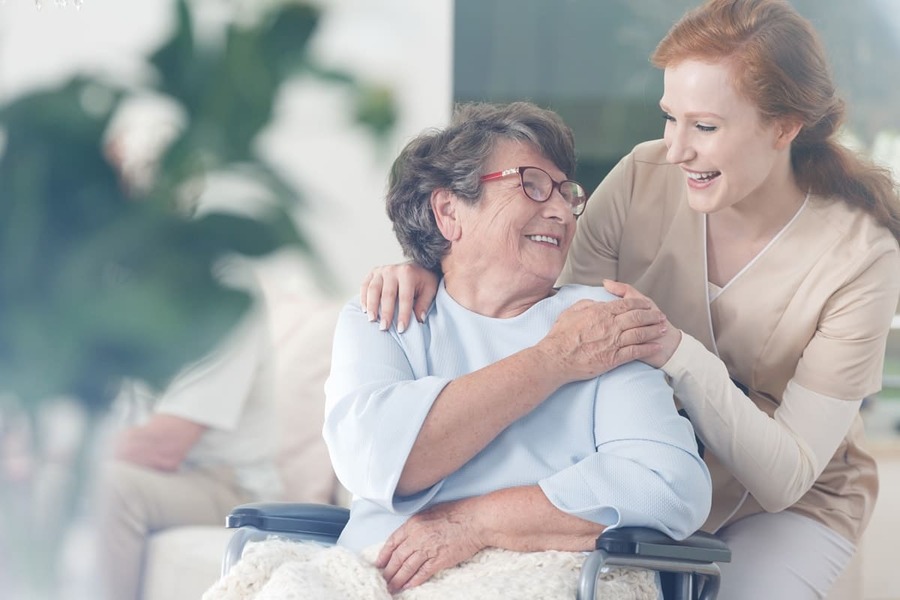 Distance should never be an issue when providing quality dementia care for your elderly loved ones. Whether you live one city over or across the country, you can count on A-1 Home Care to provide Alzheimer's and Dementia Care in the hometown of Anaheim where your loved one resides. We are open 24 hours a day to provide you support over the phone so you can stay in touch with the 24 hour caregiver who's looking after your loved one. According to statistics, an estimated 5.3 million seniors will be in nursing homes by the year 2030. This poses as a problem for overpopulated, understaffed nursing homes. In view of this growing problem, it's better to plan ahead for in-home care to avoid negligence.
24 Hour Dementia Care in the Comfort of Your Home
Are you looking for a sensitive, highly skilled live-in caregiver for your elderly loved one? Look no further than A-1 Home Care in Anaheim! Our team of certified nurse aides and licensed vocational nurses have years of experience with dementia care. They know how to manage aggressive moods and behaviors; they will stay up all night to make sure your loved one doesn't wander away from home or have any accidents at home. Live-in care entails assistance with cooking, cleaning, light housekeeping, medication reminders, bathing, grooming, toileting care, transportation and more.
About A-1 Home Care
Reduce the emotional and physical tolls that elder care takes on your health. Have a live-in caregiver from A-1 Home Care to provide individualized dementia care for your loved ones. Seniors get to receive quality 24 hour dementia care services from highly skilled, seasoned and certified nurse assistants in the comfort of their own home. In-home care is the #1 choice for seniors because they get to be surrounded by friends and families rather than be isolated in a care facility surrounded by others who are in physical and emotional pain. A-1 Home Care is licensed, bonded and insured, which means that your elderly loved ones are protected in case an accident happens, and there is a very high degree of accountability. Since its inception in 1991, A-1 Home Care has become the most reputable and reliable 24 hour elder care agency in Orange County.
Consult a care manager today by calling (949) 650-3800 or visit our website A-1homecare.com for services in Anaheim, Fullerton, Yorba Linda, Newport Beach, Laguna Beach, Seal Beach, La Habra and other cities throughout Orange County.