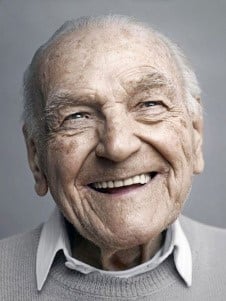 Family history, genetics, hypertension, head trauma, age and gender are natural risk factors for Alzheimer's and dementia, but smokers have a 45% higher chance of developing Alzheimer's than their non-smoking counterparts, according to a report published by the World Health Organization (WHO).  Smoking hardens your arteries and robs your brain cells of oxygen and vital nutrients, not to mention increasing the risk for stroke, coronary artery disease, cerebrovascular disease and other types of dementia.  The good news is that you can probably reverse or stop the effects of smoking if you kick the habit before age 40.  When it comes to caring for an elderly loved one with Alzheimer's at home, A-1 Home Care offers customized, high quality 24-hour care for seniorsand their families in Anaheim and other parts of Orange County.
24-Hour Alzheimer's Care Tailored Just for You
Regardless of the stage that your elderly loved one is in, care managers at A-1 Home Care in Anaheim will discuss your loved one's needs and develop an elder care plan based on your budget, level of care, and availability.  In the early stages of Alzheimer's, family members can pitch in and help with errands like grocery shopping, prescription pick-ups and transportation, but as the disease progresses, they will need help from professional in-home caregivers to assist with bathing, dressing, toileting care, lifting and transferring their loved ones in and out of bed.  To reduce the risk of your elderly loved one wandering out of the house while you're asleep, A-1 Home Care provides 8-hour and 12-hour overnight care so you can sleep peacefully.
A-1 Home Care, the Trusted Name in Alzheimer's and Dementia Care
A-1 Home Care is a licensed, bonded and insured agency that has been delivering exceptional senior care services since 1991.  We go above and beyond the call of duty when it comes to meeting the needs of seniors in our communities.  Families are pleased with our caregivers' outstanding service, which is why they continually refer friends and relatives to A-1 Home Care in Anaheim.  You will always find a friendly live operator on the other end when you call our 24-hour hotline.  We believe in personable customer care, which means direct connection to a live human being from the beginning to end.  Our elder care and in-home care services are available to you at affordable rates.  Cost should not be an issue when it comes to taking care of your loved ones!
Consult a care manager today by calling (562) 929-8400 or (949) 650-3800.