Is your loved one in the home suffering from ailments that are bringing him/her to the end?
At A-1 Home Care in Los Angeles, we provide exceptional hospice care services that bring you and your loved one who is in the end days to a place of peace and finality in the home. Even if you and others in the family sense that this may be your loved one's final hurrah, take comfort in knowing that they won't go out shamefully.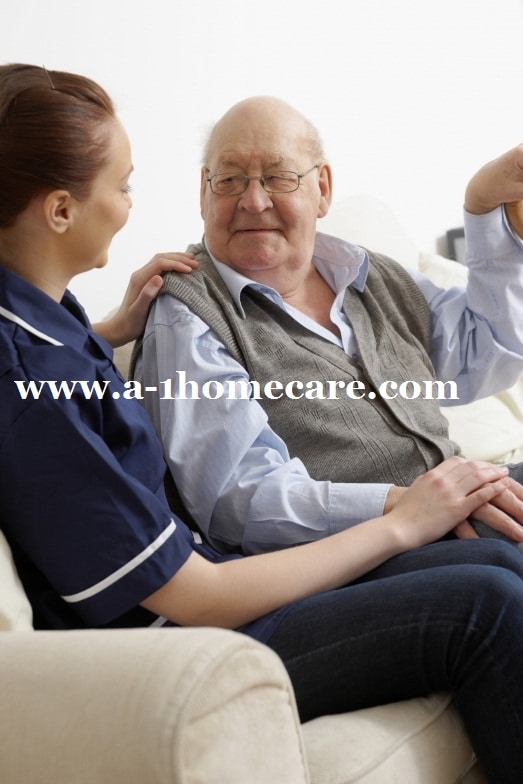 After all, A-1 Home Care acts as a calming light at the end of the road for elders who need companion care services in the home. The senior care specialists at A-1 Home Care provide in-home care options like:
assistance with household tasks including dusting, vacuuming, dish-washing, laundry, mopping, taking out the trash, and bed-making
assistance with yard work and gardening duties including watering plants, mowing the lawn, and raking leaves
assistance with personal services including bathing, grooming, dressing, and toileting
wake-up and tuck-in services
transportation to and from medical appointments and other existing engagements
delicious and nutritious meal preparation
running errands like grocery shopping and picking up clothes from the cleaners
medication reminders and administration assistance
enjoyable conversation and companionship
special needs care
child care
pet care
A-1 Home Care also offers caregiving solutions like respite care for overworked family caretakers, autism care for people of all ages with the condition, and even postpartum care for recent mothers with unruly infants in the home. A-1 Home Care is simply dedicated to bringing the best– and leaving behind the rest!
To learn more about the senior home health solutions available at A-1 Home Care now, call a helpful caregiver today by dialing (949) 650-3800 or (562) 929-8400. A-1 Home Care is glad to serve adjacent communities in Costa Mesa, Cerritos, Los Alamitos, Orange, and Fountain Valley.
Share this: