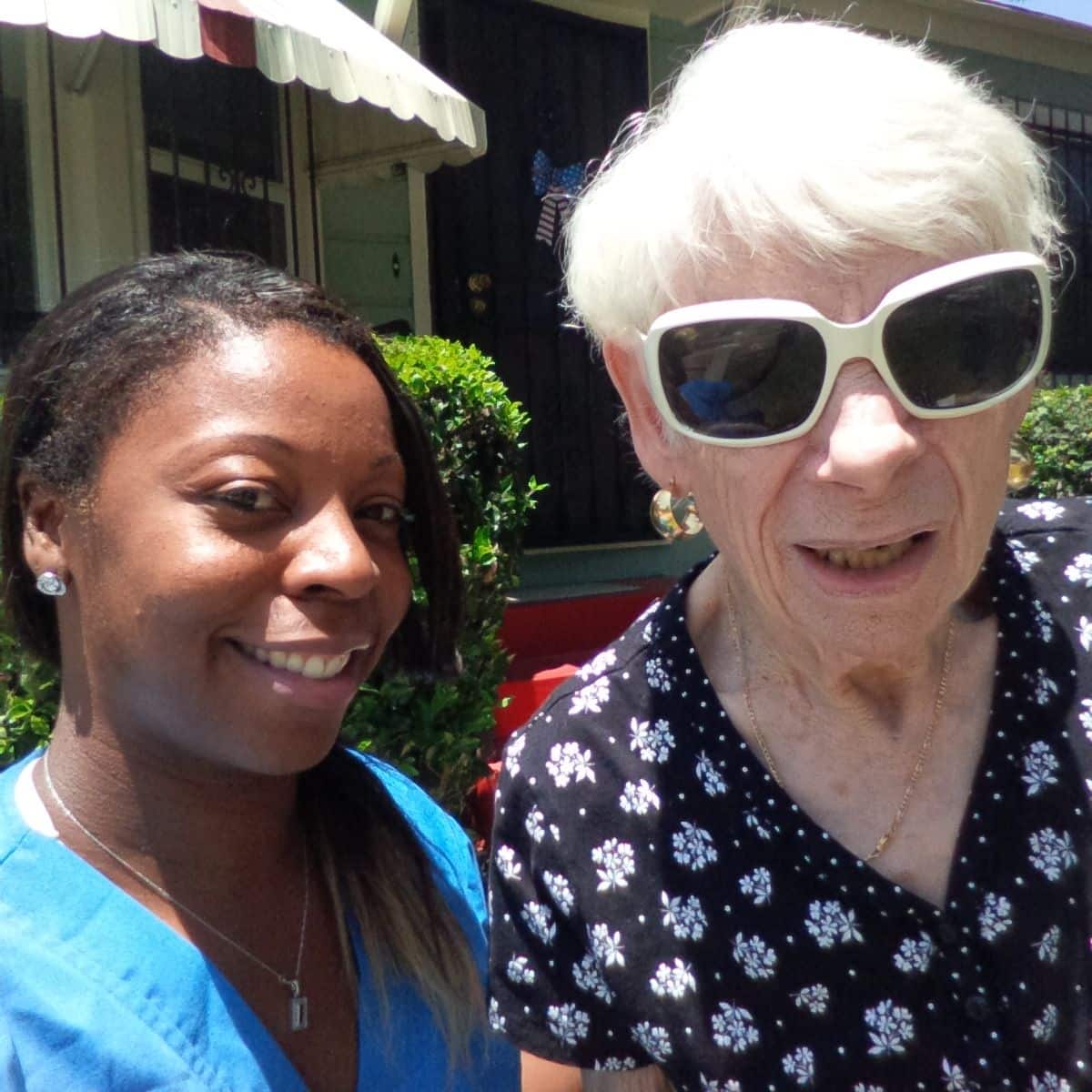 Aside from providing utmost senior home care service to A-1 Home Care's 24 hour in-home care clients, licensed Certified Nursing Assistant (CNA) Nanelle Hall also loves to play salon with her senior care client Audrey by painting her nails and chatting with her for hours. Her sweet and caring nature has helped her earn our elder care service team's May 2014 Caregiver of The Month.
Born and raised in Los Angeles, Nanelle has a natural flair for fashion and has shared this common hobby with Audrey. Nanelle enjoys spending time with Audrey—whether they are taking strolls outside or eating a delicious meal that Nanelle has prepared. The elder care client adores Nanelle so much that even when Nanelle goes home, Audrey always asks her to stay longer than Nanelle's scheduled hours of elderly home care. Audrey adores this Los Angeles home health aide as though they are friends who she would go to the spa or salon with.
Prior to entering the care at home for senior field, Nanelle has worked in an adult day care with 40 clients that she helped assist and evaluate; this opportunity has allowed her to adjust to the demanding area of caring at home for the elderly. Nanelle has been a Los Angeles caregiver for seniors for six years—a length of time that requires a passion of helping people, especially in a highly demanding field as senior home care service.
Being a personal care aid has taught her how to be more patient, especially since the elder care clients are not at the same pace of health as her. She states, "You have to understand that the clients are dealing with different health conditions." Nanelle joined A-1 Home Care earlier this year; so far, she has been satisfied being a care provider with our company because she loves the nice and sweet clients that A-1 Home Care assigns to her. She encourages newcomers to the elderly care service field, "Follow your heart and put your whole soul into it."
A-1 Home Care proudly acknowledges Nanelle's dedication to our senior home care service clients. Nanelle epitomizes our mission in delivering compassionate elder care in Los Angeles and Orange Counties.