Having Lou Gehrig's disease can make life exceedingly difficult in the home– and not just for the patient, but for the entire family.
At A-1 Home Care in Cerritos, our affordable senior care specialists arrive to the comfort and convenience of the home with long-lasting, diverse Lou Gehrig's disease care services for all elders who require assistance with managing their symptoms. Each diverse caregiver provides assistance with mobility, handling different items, and even personal services like bathing and toileting.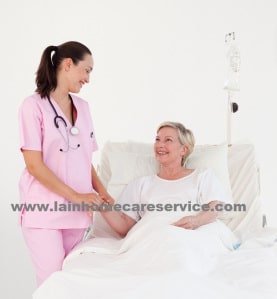 a-1 home care
Each caregiver at A-1 Home Care provides specific in-home care that includes:
assistance with household duties like dusting, vacuuming, dish-washing, laundry, mopping, bed-making, and trash
assistance with yard work and gardening tasks like watering plants, mowing the lawn, and raking leaves
personal care like bathing, toileting, grooming, and dressing
transportation to and from medical appointments and other existing engagements
delicious and nutritious meal preparation
running errands like grocery shopping and picking up clothes from the cleaners
medication reminders and administration assistance
enjoyable conversation and companionship
special needs care
child care
pet care
A-1 Home Care also provides home care aid like heart attack care for elders with heart disease and COPD, end-of-life care for the terminally ill, and even postpartum care for recent mothers of infant children. At A-1 Home Care, each in-home care service we provide comes at the most reasonable price and with the most professional caregivers available anywhere in Los Angeles and Orange County so that no senior gets left out on the journey to better home health.
Discover more about what makes A-1 Home Care the non-medical home care agency of choice in Southern California when you contact us today at 562-929-8400, 949-650-3800 and 877-929-8499.
We will be glad to be of any assistance.
A-1 Home Care also serves nearby communities around LA county, San Gabriel Valley and OC.
OR VISIT a-1homecare.com FOR MORE INFORMATION.