if your loved one has a difficult time functioning during the day because he/she has a genetic disorder, you don't have to feel discouraged– because the leader in home care provision is right up the street from wherever your beloved elder happens to be in Southern California!
At A-1 Home Care in Los Angeles and Orange County, people with delays in cognitive function can experience the lasting care they deserve with the gentle hands and compassionate heart of a certified caregiver who's as diverse as the elders he/she has been waiting to serve. That's because each caregiver on staff provides caregiving solutions that are daily diverse, always affordable, and equally exceptional, bringing people from all walks of life, to a place of lasting health in the home that won't soon fade.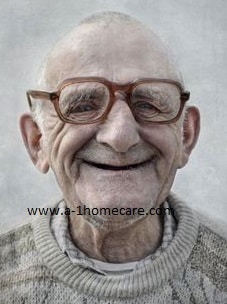 A-1 Home Care additionally provides caregiving assistance that includes hospice care for those in their final days, after surgery care for elders who have been temporarily displaced in a medical setting following a medical procedure, and respite care to give family caregivers a well-deserved break, among much more.
These leading caregiver options help provide comfort and compassion in the home that benefit all who call on our name. In fact, such diverse caregiving solutions like those offered at A-1 Home Care have allowed it to remain as the caregiving agency of choice in all of Southern California for the past quarter century already and counting– with many more years to come still on the horizon.
For more information about the leading caregiver services available at A-1 Home Care today, contact a friendly caregiver by dialing (877) 929-8499 or visit us at A-1homecare.com
A-1 Home Care is proud to serve other nearby communities in places like Santa Monica, Marina Del Rey, Century City, Culver City, and Beverly Hills.