Is your loved one showing tell-tale signs of Multiple Sclerosis, with symptoms like loss of vision, fatigue, and/or impaired coordination?
At A-1 Home Care in LA, we offer affordable Multiple Sclerosis care provided by the hands of expert caretakers who are dedicated to helping senior smiles. In fact, the compassionate elder care experts on staff come to the comfort of the home with helping hands held wide and a golden heart so that people from all walks of life, including Jewish, Middle Eastern, Asian, and European, can receive the lasting care they need for better home health going forward.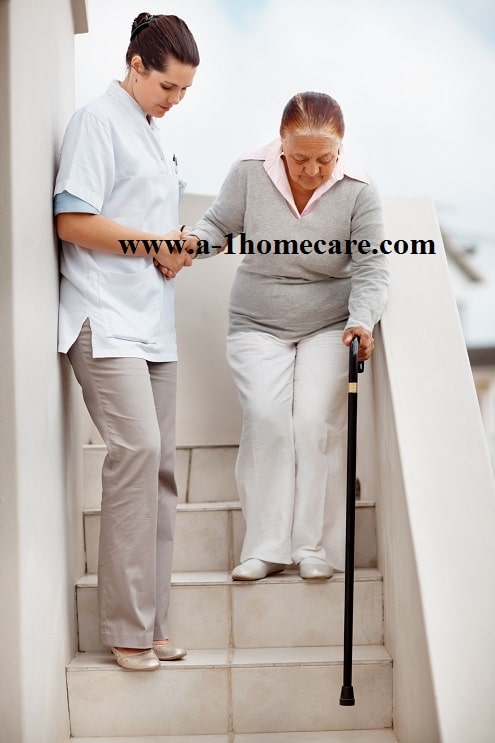 Take a look below at some of the exceptional MS caregiving options that A-1 Home Care provides:
assistance with household chores like dusting, vacuuming, dish-washing, laundry, mopping, taking out the trash, and bed-making
assistance with yard work and gardening tasks like watering plants, mowing the lawn, and raking leaves
assistance with personal services like bathing, grooming, dressing, and toileting
assistance with mobility
transportation to and from medical appointments and other existing engagements
delicious and nutritious meal preparation
wake-up and tuck-in services
running errands like grocery shopping and picking up clothes from the cleaners
medication reminders and administration assistance
enjoyable conversation and companionship
special needs care
child care
pet care
A-1 Home Care acts as the non-medical home care agency trusted most in Los Angeles and Orange County, and continues to remain as the senior care location most trusted. A-1 Home Care provides a multitude of services that include out-of-home care, too, including hospital sitters for after surgery care situations.
For more information about the caregiver solutions available today when you choose A-1 Home Care, call a friendly caregiver by dialing (310) 657-8780 or (562) 929-8400. A-1 Home Care is glad to serve neighboring communities in Hollywood, Studio City, Beverly Hills, Century City, and Culver City.