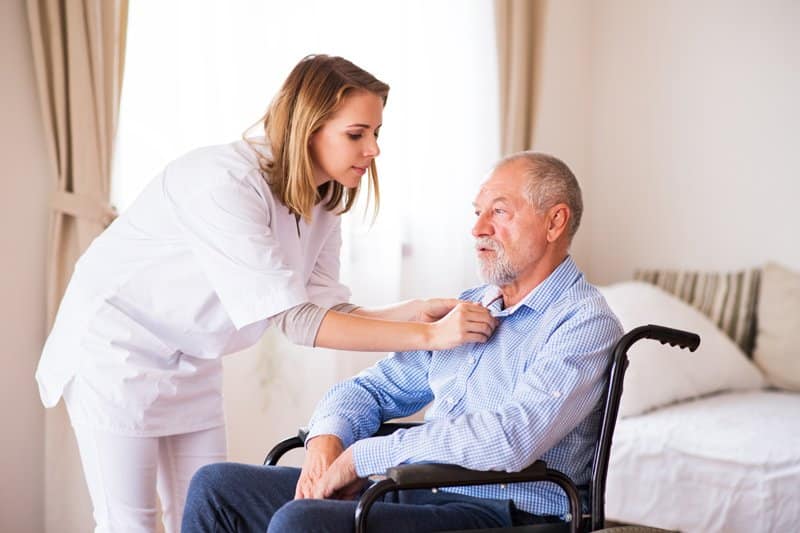 As people get older, the risk for suffering severe head injuries increases, oftentimes leading to brain injuries that render individuals incapable of caring for themselves in the home. But the leading brain injury care solutions in all of Southern California are located conveniently near you!
At A-1 Home Care, we provide exceptional caregiver relief from the comfort of the home at the hands of compassionate caregivers whose hearts are dedicated to serving others. Our diverse caregivers extend in-home caregiving assistance to people from different economic groups and ethnic backgrounds, including Asian, Middle Eastern, Jewish, and European, providing the most affordable 24 hour care solutions in Los Angeles and Orange County.
Check out some of the leading elder care services provided by A-1 Home Care:
• assistance with household chores like vacuuming, dish-washing, laundry, mopping, trash disposal, and bed-making
• assistance with yard work and gardening tasks like watering plants, mowing the lawn, and raking leaves
• assistance with personal services like bathing, grooming, dressing, and toileting
• transportation to and from medical appointments and other existing engagements
• delicious and nutritious meal preparation
• running errands like grocery shopping and picking up clothes from the cleaners
• medication reminders and administration assistance
• "brain games" and other cognition improving activities
• enjoyable conversation and companionship
• special needs care
• child care
• pet care
A-1 Home Care also provides in-home senior services like hospice care for the terminally ill and even after surgery care for elders who have been temporarily displaced in a hospital setting following a recent surgery, among others. This dedication to providing the leading home health scenarios for seniors has allowed A-1 Home Care to remain as the caregiving agency trusted most for the past 25 years and counting!
To find out more about the leading brain injury care options available near you at A-1 Home Care, speak with a helpful caregiver by dialing (626) 219-6440 or (562) 929-8400 today.