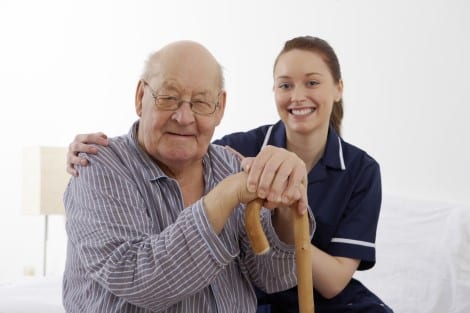 If you or a loved one suffers from chronic obstructive pulmonary disease and are without help in the home, it's time you stopped fighting the destructive disease alone– and accepted the helping hands and golden heart of A-1 Home Care right here in Los Angeles instead.
At A-1 Home Care, seniors with COPD receive the care they need from expert caregivers who are the most certified senior care professionals available anywhere in Southern California.
Each specialized and diverse caregiving professional at A-1 Home Care is dedicated to helping people from all walks of life, including Jewish, Middle Eastern, Asian, and European, receive effective and long-lasting heart disease care in the most convenient location possible: their very own home.
A-1 Home Care also offers in-home care assistance to people of all ages in need of autism care, Mowat-Wilson Syndrome care, Klinefelter Syndrome care, 24 hour care, and much more, serving as the one-stop shop for better home health!
To learn more about the exceptional elder care options available today when you choose A-1 Home Care, call a helpful caregiver at (949) 650-3800 or (562) 929-8400.