Affordable Home Care You Can Depend On
Why Choose A-1 Home Care Agency
EXCELLENT HOME CARE SERVICES AT AFFORDABLE RATES
For 30 years, A-1 Home Care Agency has helped residents of all ages who live in Orange County, Los Angeles and San Gabriel Valley who are elderly, ill, injured or disabled. Our professional and affordable home care services improve our client's quality of life in the comfort of their own homes.
We match your health needs to an experienced, compassionate and dedicated Caregiver, Certified Nurse Aide (CNA), Home Health Aide (HHA) or Personal Care Attendant (PCA) to provide the care and personalized assistance you need on a schedule that works for you.
A-1 HOME CARE AGENCY OFFERS DIFFERENT PAYMENT OPTIONS:
♦ Private Pay
We work with clients to arrange home care services that fit their budgets.
♦ Long Term Care Insurance
A-1 Home Care Agency is approved by Long Term Care Insurance Companies and contracted with the Long Term Care Guild.
♦ VA Aid and Attendance Pension Benefit Program
U.S. Military Veterans that served during War Time may be eligible for supplemental income to pay for Home Care services for themselves or their spouse.
They can fill out the form on our web site to determine if they qualify:
https://www.a-1homecare.com/veteran-care/
♦ Medicare / MediCal Approved Provider
A-1 home Care Agency is a Medicare Advantage Plan and MediCal Waiver Provider for Personal Care Services.
♦ Regional Centers for Those with Special Needs
Provides Respite Care for families with children with developmental delays, physical disabilities and intellectual disabilities.
♦ Multi Service Senior Programs (MSSPs)
MSSPs provide various resources to those in need. Seniors and disabled persons can meet one-on-one with a Social Worker from these organization who will assess and provide information and assistance
♦ Worker's Compensation Insurance
We are approved by Worker's Comp Companies to help you recover from work-place injuries. Our Home Care Services help speed your rehabilitation.
State Licensed, Bonded and Insured Non-Medical Home Care Organization (HCO)
We follow all safety advisories issued by the CDC to protect your family and our care providers. Our agency is trusted by hospitals and skilled nursing facilities to provide excellent at home care.
Available 24 Hours Day, 7 Days A Week
Here when you need us! Even on Holidays, our Care Coordinators are available to assist your family
Free Remote or At Home Assessments
Case Managers available to meet with your family using FaceTime, Zoom or other remote methods. We can also arrange an in-person assessment, following proper safety regulations to assess your loved one's needs
Caregivers are Carefully Screened and Matched to Clients
We match Caregivers' skills, experience and personality to each client. If you have an elderly loved one with Memory Loss / Dementia, Alzheimer's or other cognitive illness, our one-on-one home care services help ensure their safety and well-being. We help seniors age in the comfort of their own homes, retaining their health and independence while providing you with peace of mind.
Service Provider for Aid and Attendance Pension Benefit Program for US Veterans
War Time Veterans and their spouses may be eligible for up to $36,387 per year for Home Care Services
Memberships and Credentials
State Licensed, Bonded and Insured Non-Medical Home Care Organization (HCO)
Certified MediCare / MediCal Provider for Personal Care Services
Vendor for Medi-Cal Waiver Programs
Approved Vendor by Long-Term Care Insurance Companies
Contracted Provider for Long Term Care Insurance Guild
Approved Vendor for Veterans Aid and Attendance Pension Benefit Program
Respite Care Vendor by California Department of Developmental Services (DDS)
Frank D. Lanterman Regional Center Provider
Regional Center of Orange County Provider
North Los Angeles Regional Center Provider
In Business Since 1991, with over 30 Years' Experience
We specialize in Elder Care, After Surgery Care, Dementia / Memory Loss and Special Needs Care. We offer personalized and professional home care services at affordable rates.
Easy Steps to Start Service
Care Plan and schedule arranged over the phone. We can provide same or next day service.
Customized Care Plans and Personalized Schedules
Part Time Hourly Or 24 Hour Round-the-Clock, Full Time home Care Services and Flexible Schedule based on your needs
Long Term Care Insurance (LTCI) Approved
Able to bill insurance company directly or guarantee timely reimbursement from insurance company to your family. We provide all information to LTCI including Care Notes and Invoices
Approved Provider for Worker's Compensation Companies
We are approved for Worker's Comp Medical Provider Networks (MPN). Having assistance while you recover from a workplace injury can speed the healing process. Ask your representative if you qualify
Approved Vendor for Regional Centers
Able to provide Respite Care and Home Care Services for children and adults with Special Needs. Care Providers who understand how to help your family   




Memberships and Credentials
Service Provider for Senior Care Network / Huntington Hospital - MSSP
Los Angeles Caregiver Resource Center - USC Davis - MSSP
Approved Vendor for Partners in Care Foundation – MSSP
Approved Agency for Family Caregiver Resource Center in OC / St. Jude's Hospital – MSSP
Member of American Board of Home Care (ABHC)
National Association for Home Care & Hospice (NAHC)
Home Care Association of America (HCAOA)
Member of American Care Management Association (ACMA)
Alzheimer's Association Member
Member of America's Choice Provider Network (ACPN)
Workers Compensation Approved Provider
Los Angeles County
562-929-8400
Orange County
949-650-3800
San Gabriel Valley
877-929-8499
For a myriad of health and wellness articles, stories, tips, and more check out the latest from our blog.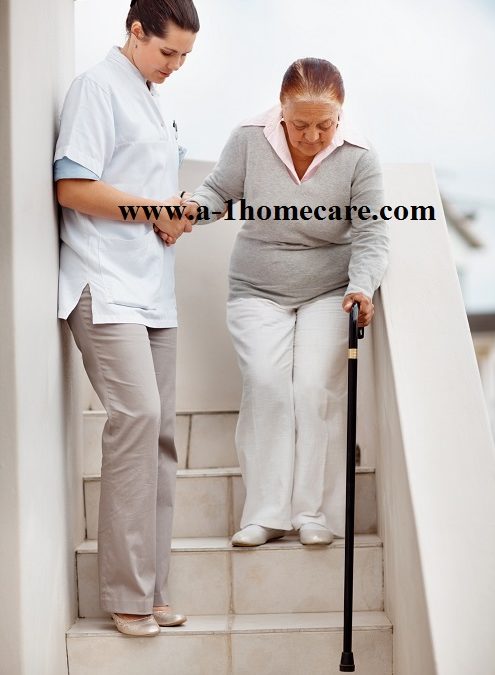 Most of us have very little understanding about what cancer surgery does and the different goals behind various circumstances. So here are a few reasons presented by the Mayo Clinic to help us understand a little more before you may be going under the knife.  If an...
read more
What Our Clients Are Saying
Positive experiences are a must for us. Here's what our happy clients are saying:
Thank You for Mary! This is a thank you for Mary S. If it wasn't for her work with me each day for months, I wouldn't have been able to write this note. After my stroke I wouldn't remember how to write, read, or do math. So we sat at the dinning room table and practiced the 3 R's, then we finished for the day and played cards. She taught me a simple game and then I taught her canasta – a card game my parents had taught my sister and I when we were growing up and we had played for years. So thank you for sending the right person for me. Catharine Newport Beach, California 5.0 2018-01-03T22:00:02+00:00 Catharine Newport Beach, California This is a thank you for Mary S. If it wasn't for her work with me each day for months, I wouldn't have been able to write this note. After my stroke I wouldn't remember how to write, read, or do math. So we sat at the dinning room table and practiced the 3 R's, then we finished for the day and played cards. She taught me a simple game and then I taught her canasta – a card game my parents had taught my sister and I when we were growing up and we had played for years. So thank you for sending the right person for me. https://www.a-1homecare.com/testimonials/thank-you-for-mary/ 5.0 2 Thank You for Mary! This is a thank you for Mary S. If it wasn't for her work with me each day for months, I wouldn't have been able to write this note. After my stroke I wouldn't remember how to write, read, or do math. So we sat at the dinning room table and practiced the 3 R's, then we finished for the day and played cards. She taught me a simple game and then I taught her canasta – a card game my parents had taught my sister and I when we were growing up and we had played for years. So thank you for sending the right person for me. Catharine Newport Beach, California 5.0 2018-01-03T22:00:02+00:00 Catharine Newport Beach, California This is a thank you for Mary S. If it wasn't for her work with me each day for months, I wouldn't have been able to write this note. After my stroke I wouldn't remember how to write, read, or do math. So we sat at the dinning room table and practiced the 3 R's, then we finished for the day and played cards. She taught me a simple game and then I taught her canasta – a card game my parents had taught my sister and I when we were growing up and we had played for years. So thank you for sending the right person for me. https://www.a-1homecare.com/testimonials/thank-you-for-mary/ Extremely Pleased! I have been very impressed with your A-1 Home Care Agency since I used your services personally. I was extremely pleased with the assistance you provided. I have referred several friends to your service and thought this may be another way to let everyone know what a fantastic service you provide. Thank you for the wonderful work you do with providing assistance in our homes. Jeanne Costa Mesa, California 5.0 2018-01-03T21:58:08+00:00 Jeanne Costa Mesa, California I have been very impressed with your A-1 Home Care Agency since I used your services personally. I was extremely pleased with the assistance you provided. I have referred several friends to your service and thought this may be another way to let everyone know what a fantastic service you provide. Thank you for the wonderful work you do with providing assistance in our homes. https://www.a-1homecare.com/testimonials/extremely-pleased/