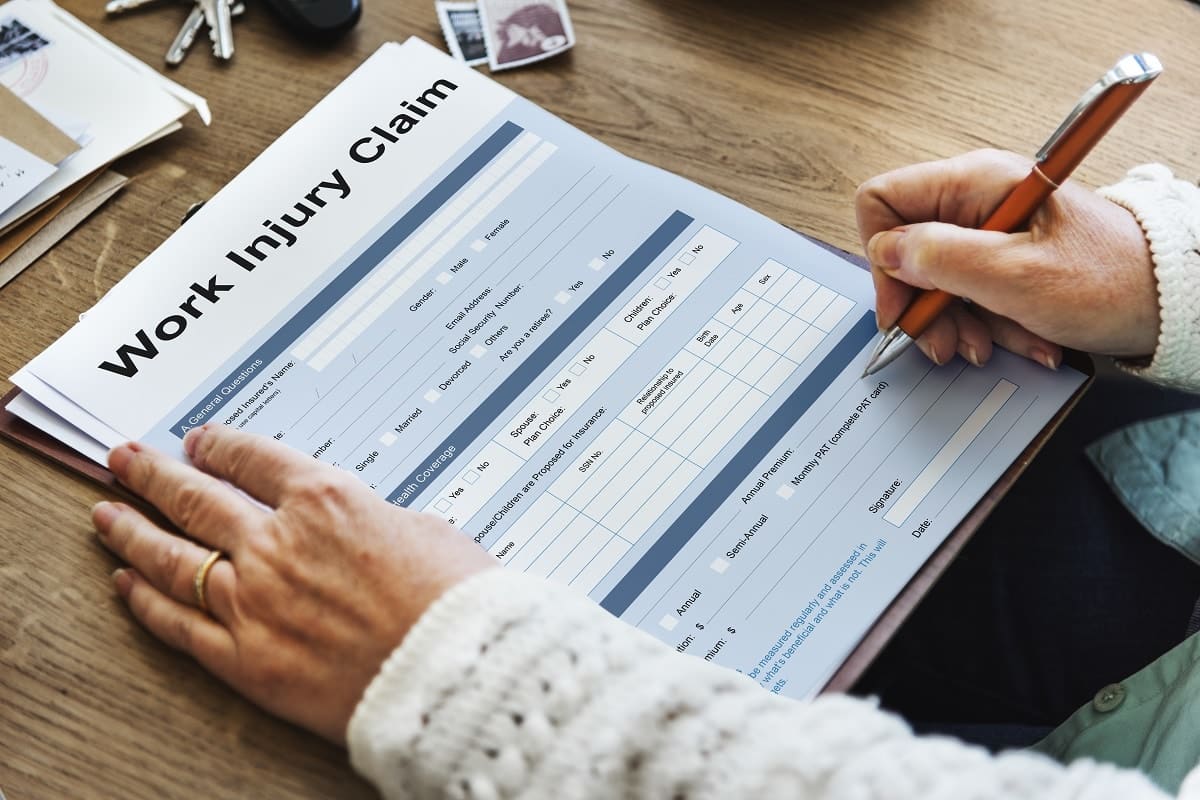 Every year, people are either injured while working or develop a disease or illness due to workplace exposure. This is where workers' compensation comes in. Now, if you're looking to qualify for workers' compensation it can be a difficult process if you know little to nothing about the program. But, to protect the workers, California state law requires that employers provide workers' compensation insurance coverage.
This program provides injured employees with benefits to compensate them for matters such as medical expenses, treatment costs, and lost income. For an employee to quality for workers' compensation, they must have been injured while on the job or while performing the duties of their job. Be sure to note that if an employee is compensated, he or she will not be able to file a lawsuit against the employer. This quick guide will assist you with what you need to qualify for workers' compensation, what's covered, and how you can file.
Am I Covered?
Workers' compensation only covers employees, including those that are temporary and seasonal. Independent contractors are not covered. If you are a temporary worker and are wondering if the benefits will apply to you, be sure to check with your HR department regarding what status of hire you're allocated to.
A general rule of thumb would be if your employee withholds taxes from your paychecks, you're an employee – and vice versa. Now, if you feel like you're being untreated fairly as an independent contractor just so your employer avoids covering you under workers' compensation, you should consult a worker's comp attorney to help you get through the legalities.
Disqualifications
Employees that are injured while fighting or intoxicated are more likely to be rejected and will likely not qualify for workers' compensation benefits. If the injuries have occurred because of an employee's misconduct, it will disqualify the individual from eligibility to file for workers' compensation. Self-inflicted pain, injuries from a fight, or using illegal or non-prescription drugs are all
Covered Illnesses
Repetitive motion injuries are the most common workplace injuries due to the nature of manual labor and the need to perform actions consistently. You most likely know them as Repetitive Stress Injuries (RSIs), Cumulative Trauma Disorders (CTDs), and Repeated Motion Injuries (RMIs).
The most common injury is known as Carpal Tunnel Syndrome – which you are probably aware of – and affects the wrist, hands, and forearms as a result of repetitive motion like typing. This issue is most common in offices and work environments but aren't limited to these settings.
The hands aren't just susceptible to injury, but the rest of the body can be affected as well. For instance, a person that spends a good amount of time stocking shelves is another candidate for repetitive motion injury, as there could be chronic back pain due to years of heavy lifting. When specific parts of the body perform a motion repetitively, the likelihood of an injury increases over time.
Realistically speaking, a lawsuit cannot be filed against the employer – this is due to the workers' compensation laws that remedy injured employees. If the Repetitive Motion Injuries that the employee suffered on the job is related to the physical activity demanded by the job, the worker may be entitled to benefits such as: permanent impairment benefits, weekly compensation benefits, medical treatment payment, and vocation rehabilitation – ultimately, you can qualify for workers' compensation benefits if the injuries align with the physical demands of the job.
Occupational Illnesses
An occupational illness refers to a disease that was contracted by the employee due to the working conditions. It's also when a worker's medical condition has developed due to the exposure and there is a relation between the work environment and the disease itself.
For instance, firefighters are often exposed to asbestos, which can lead to mesothelioma. Hearing loss can be another development caused by workplace noise exposure. The work environment can also cause other conditions like allergies due to a variety of allergens in the workplace.
In order for occupational illnesses or diseases to be compensated, it needs to be recognized as an industrial injury. If the disease the exposure that caused it are included on the occupational disease list and if the disease cannot be found on the said list, it can still be recognized. The Occupational Diseases Committee, must agree that the disease was caused by environmental hazards and other factors in the workplace.
Emotional Injuries
Emotional injuries are now recognized by the courts and are covered by workers' compensation insurance. Did you know that job-related stress is now acknowledged as one of the major causes of injuries, which can lead to heart conditions and even cancer?
Mental or emotional stress as a result of a job is however, difficult to prove as a result of a job rather than personal stress, which is one of the reasons why it's a less common workers' comp request.
With over 25+ years of experience, A-1 Home Care Agency can help determine if you qualify for workers' compensation benefits. Give us a call today to learn more!