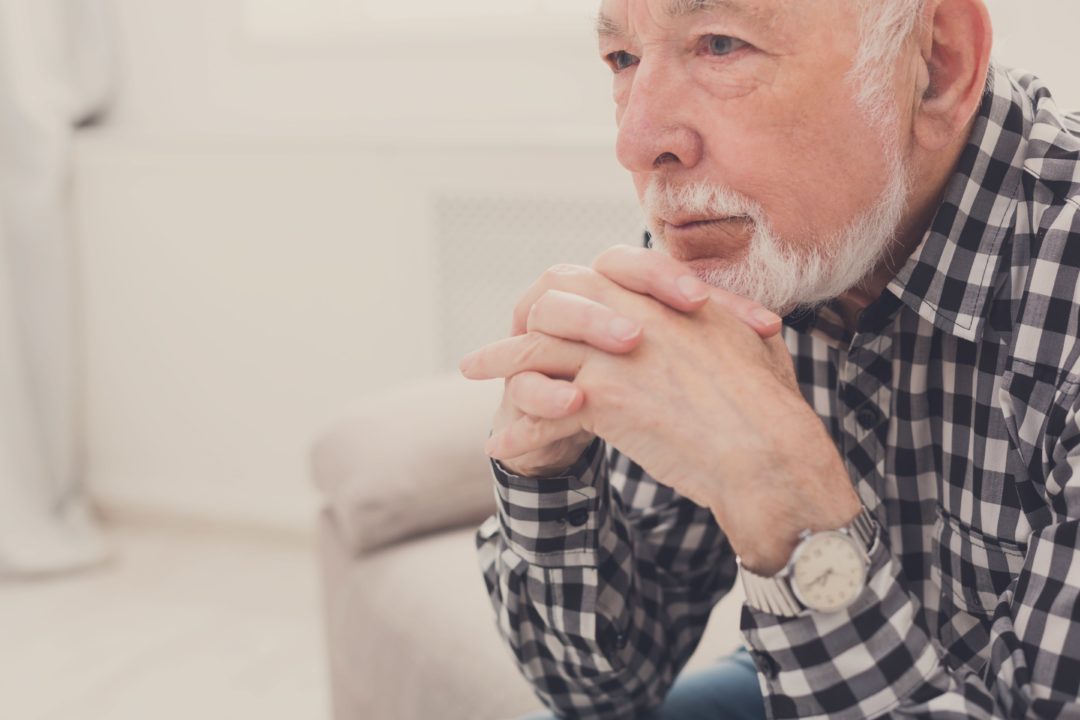 Providing both love and support can play a significant role in schizophrenia treatment. If your loved one or someone close to you has been diagnosed with schizophrenia, you can make a huge impact on his or her life by helping that person find the right treatment plan, cope with the symptoms, and work towards a fulfilling life.
Remember, being diagnosed with schizophrenia isn't a death sentence for your loved one. It's important to understand that recovery is possible, especially when you have a hand in it. Dealing with a loved one that's been diagnosed with schizophrenia can be challenging, which is why we compiled a list of strategies that can help guide your loved one on the road to recovery without sacrificing your own hopes and dreams.
How Can I Help?
Being diagnosed with schizophrenia is a terrifying thing to both think about and deal with. Additionally, you may be struggling with numerous emotions such as guilt, fear, anger, and frustration. You'll tend to feel helpless in the face of your loved one's symptoms and be worried about the stigma of schizophrenia.
You may even be tempted to hide your loved one's illness from others.
When you're looking to help someone with schizophrenia, it's extremely important that you look into the following:
Do your best to help your loved one enjoy life
Pay attention to your own needs
Maintain your sense of humor
Don't believe the "myth" that people that are diagnosed with schizophrenia won't be able to enjoy a full and meaningful life
Accept the illness and all of the difficulties that are associated with it
Listen to your loved one's needs and wants (if he or she doesn't want to be heavily medicated or sedated, it's important that you consult a professional to see what's best)
Reduce Stress. Creating a structured and supportive environment for your loved one can minimize the amount of stress that can cause schizophrenia symptoms to flare up.
Set Realistic Goals. Be realistic about what you're expecting from the individual that's been diagnosed with schizophrenia. You'll want to help your loved one achieve manageable goals while remaining patient with the pace of recovery.
Empower and Encourage. Supporting your loved while still encouraging independence and self-help can provide him or her with the right formula for success.
Treatment and Self-Help
Encouraging treatment and self-help is a cornerstone of assisting a loved one that's been diagnosed with schizophrenia. Now, while medication does play a role in treatment, your loved one's recovery will depend on a variety of other factors as well. Certain self-help strategies such as changing to a healthy diet, exercising, managing stress, and seeking social support can have a profound effect on your loved one's feelings, health, and even self-esteem. Remember, the more someone does for themselves, the less hopeless they will feel in the long run.
Your encouragement and support can be a huge positive step towards beginning and continuing a program of self-help.
Build/Maintain a Strong Support Network
If you want to provide the best care and support for someone that's been diagnosed with schizophrenia, you'll want to find both help and encouragement from others. The more support you have, the more positivity you'll have for both you and your loved one.
You'll want to be able to recognize your own limitations. Be realistic about the level of care and support that you can provide. If you can't do it all, be sure you talk with another family member or professional that can pick up where you left off.
There are numerous types of support services like us at A-1 Home Care Agency that offer respite services and other support available in our area.
If you do not feel like you have anyone to turn to, remember that it's never too late to build new friendships and improve your entire support network. You can also turn to trusted friends and family members. Ask them if you can call on them for support. Most people tend to be flattered by your request.
About A-1 Home Care Agency
A-1 Home Care Agency, a 25+ year veteran in the in-home care industry, can provide you and your family with a wide array of caregiving services. As a seasoned agency, we understand how caregiver burnout affects a large portion of today's caregiving workforce, which is why we keep a close eye on each of our caregiver's health and wellbeing. We want nothing but the best for our clients, and one can only achieve this by sending out caregivers that are physically, emotionally, and mentally prepared for the task at hand.
A-1 Home Care Agency services those in the Los Angeles, San Gabriel Valley, and Orange County areas. For more information, give us a call online at: (562) 929-8400