Home Care In Huntington Beach
Professional In-Home Caregiver Services
HAVE QUESTIONS? CALL US NOW (949) 650-3800
Our professional caregivers in Huntington Beach are trained in a myriad of specialties, so we can easily assist clients that require any form of professional caregiving assistance. Some of the services for home care in Huntington Beach that we offer include:

Give us a call anytime. Our home care in Huntington Beach service hotline is open 24/7 to assist you with any of your needs or concerns – care managers are on call even during nights and weekends.

Our trusted caregivers are trained to handle the complexities of patients suffering from Alzheimer's Disease. By taking the right care approach, we believe that we can help your loved one maintain a high quality of life.

Veteran Care
We are knowledgeable about VA Pension and Benefits Programs and can provide one-on-one assistance with filling out the application, we even provide the necessary forms – online and hard copy – with clear instructions and information.

Providing after surgery in home care to an elderly individual can help them recover quickly and with fewer complications. Our compassionate caregivers specialize in assisting those in recovery.

A-1 Home Care delivers personalized Respite Care Services for all levels of need including light house cleaning, feeding and meal preparation, incontinence care, and more.
Long-Term Care
It's not just health care, it's about providing compassion and care. Our long term services will perfectly match to your unique caring needs and interests.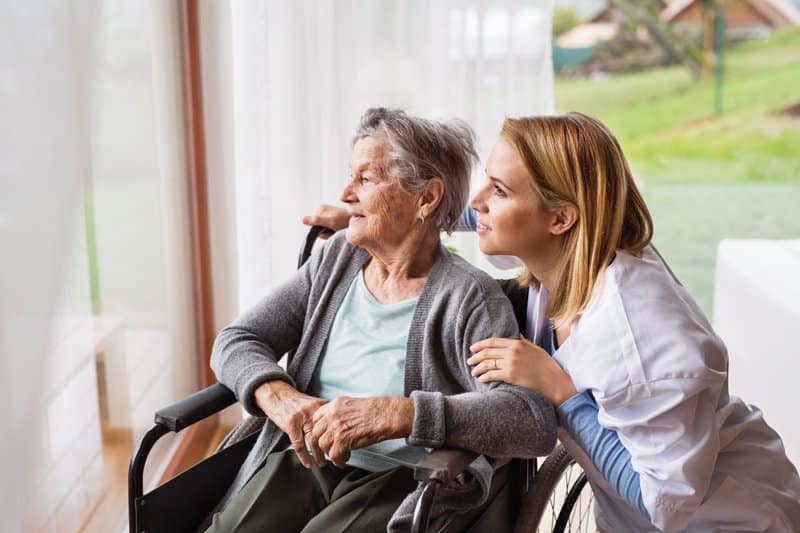 How We Serve Huntington Beach
We understand the difficulty of choosing a caregiver and strive to select one that will connect with your family at a deeper level. We are proud to have a multicultural and multilingual team. We understand the importance of family and we strive to provide you with a caregiver that will become a part of yours. We recognize the importance of ethnic diversity and with that in mind seek to partner you up with someone you will enjoy. Our services include, but are not limited to, 24 hour care, elderly in home care, and respite care. Our passionate companions have at least 2 years of experience and are CPR certified, first aid trained and insured.
Your goals are our goals and we can work together to meet them. For more information give us a call at (949) 650-3800
For a myriad of health and wellness articles, stories, tips, and more check out the latest from our blog that covers everything home care in Huntington Beach.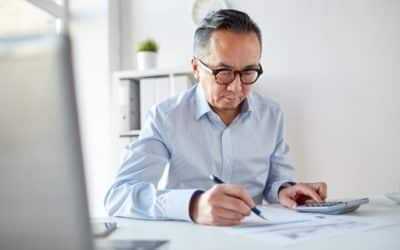 If you're a California worker that's been injured on the job you may be eligible to receive workers' compensation payment. By law, you are entitled to two-thirds of your pretax gross wages up the maximum allowable. Back in 2011, the maximum rate that you could receive...
What Our Clients Are Saying
Our impeccable service speaks for itself. See what some of our clients have to say about our home care in Huntington Beach.
I really like my Caregiver, Rosa, from A-1 Domestic / A-1 Home Care Agency. She does a good job taking care of me.
Lavon
My Mother is getting the best of care thanks to A-1 Home Care Agency. Our Caregiver is doing very well.
Peggy
My mom and dad liked Armi, from A-1 Caregiver Agency, very much. We would definitely hire from A-1 Home Care again.
Cindy
The Caregiver we hired from A-1 Home Care Agency attended to my mothers every need cheerfully and respectfully.
Dorothy
Frequently Asked Questions
Get instant answers to some of the most commonly asked questions that we get about our services.
What insurance do you accept?
We accept Long Term Care and Veteran's Insurance
Do you accept Medi-Cal?
No, but we are an Approved Vendor for Partner's in Care Foundation in Los Angeles County and Caregiver Resource in Orange County. These are organizations that assist with the cost of service provided by A-1 Home Care Agency to seniors who qualify.
Do you have payment options for U.S. Veteran's?
We are approved by the VA to provide non-medical home care. Also, we can assist with the application process and are experienced and knowledgeable with VA Pension and Benefit Programs that may help pay for our services.
Can you help people with Special Needs like Autism, Asperger's, Down Syndrome?
Yes, we have Caregivers experienced with helping children and adults with various conditions including Neurological Disorders, Developmental Delays, Vision or Hearing Loss, Emotional Behavioral Disorders and Learning Disabilities. A-1 Home Care Agency is an Approved Vendor for Frank D. Lanterman Regional Center and Regional Center of Orange County.
What Long Term Care Insurance Companies do you accept?
Allianz, Bankers Life, Calpers, CNA, Conseco, Genworth Financial, John Hancock, Lincoln Financial Group, MetLife, MetLife / BrightHouse, Mutual of Omaha, New York Life, Northwestern Mutual, Penn Treaty, Prudential, SHIP, TransAmerica, Thrivent, UNUM, Washington National and others
How do you find your Caregivers?
Most of our Care Providers have been with our agency for years. New Caregivers are referred to us by our existing caregivers.  We also partner with vocational schools such as American Red Cross, American Career College, Citrus College, InfoTech, Medical Allied Career Center, Southeast ROP and others to find certified and experienced care providers.
What makes your agency better than the rest?
State Licensed, Bonded and Insured, Non-Medical Home Care Agency
In Business Since 1991, over 25 years
Phones Answered by Live Intake Coordinators 24 Hours A Day, 7 Days a Week
Case Manager On Duty 24 Hours a Day
Certified National Readmission Prevention Team
Member of American Case Management Assoc.
Member of American Board of Home Care
Geriatric Case Manager on Staff
Same-Day or Next-Day Service
Multi-Lingual Staff and Caregivers
Experienced with Long-Term Care Insurance and can assist clients with steps to initiate claims
VA Approved Provider, knowledgeable about VA Pension and Benefit Programs
I live out of state; can you keep me informed about my parents' health?
We can give updates about your loved one by email or phone. We believe in communicating with families to provide the best care for our clients.

Newport Beach Office
2400 West Coast Hwy, Suite 5
Newport Beach CA 92663
(949) 650-3800