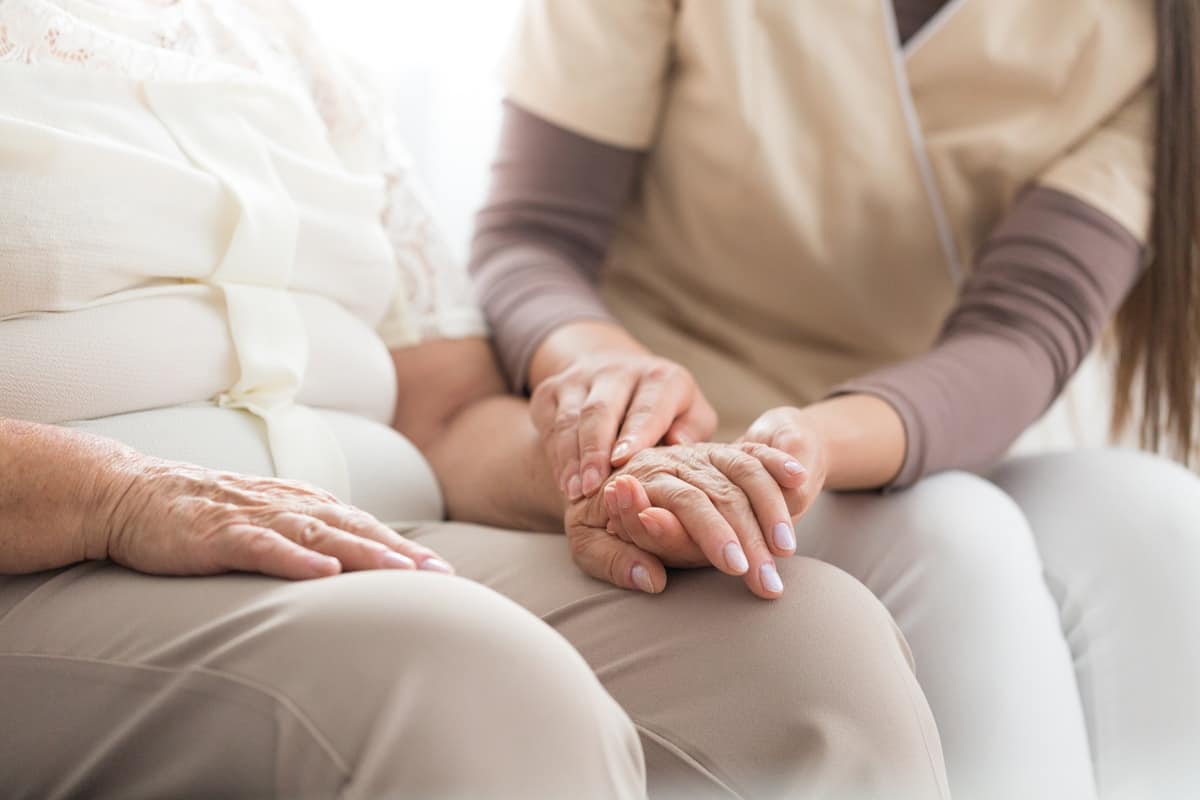 Are you struggling to find the best home care agency that is actually trustworthy and reputable?
Do you have an elderly loved one stuck at home who looks bored every time you come home from a long day at work?
Maybe you're debating between sending grandpa or grandma to an assisted living center as opposed to hiring a caregiver where they can spend a majority of his or her time at home in peace.
Let's discuss this topic…
When seniors retire from a successful career where they've spent three-quarters of their lives, they can feel a real sense of loss, such as losing their purpose.  All their children are grown and leading their own lives, and the retirees don't have to get up at a certain hour to work anymore.
Maybe your loved ones were asked to retire before they were ready, because their employer wanted to make room for younger talents who have more energy.  So here you are, feeling bad for your parents, yet you're too exhausted to give much attention to them at all.
Here's an infographic that can help you in your search for the best home care agency that will provide optimal care for your loved one.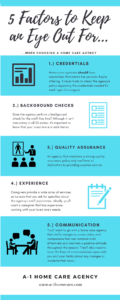 The Solution – Find the Best Home Care Agency
A-1 Home Care Agency will find plenty of recreational activities for your elderly loved one.  If your parents had to relocate far from their home, they are likely to miss their friends but yet they don't feel up to making new social circles at their age.
Who says that seniors and the elderly can't partake in activities once they reach a certain age? Yes, you can argue that the frail nature of a senior can limit him or her to a certain extent but don't automatically assume that the elder always has to be stuck within a confined space 24 hours out of the day.
After a thorough evaluation that involves an in-depth report on the individual's overall health and physical limitations, the caregiver can then slowly take the client out to light walks or similar physical activities as it's important for the senior to work his or her muscles and joints. As you already know, limited physical activity is a cause for concern and can lead to numerous problems as seniors begin to age. Finding the best home care agency involves not only performing a thorough background check on the company's credentials, but also
You can have a companion care aide during the day or night to accompany your loved ones on activities such as these:
Garden care
Visits to the museums, parks or beach
Short day trips to destinations that your parents have always longed to visit
Traveling companions on farther trips to another state or country
Social visits to old friends (it always helps to have a traveling companion during a long trip)
Volunteer opportunities at a nearby shelter
Arts & crafts activities at a nearby senior center
Attending classes at a community center to learn new skills
Exploring different restaurants in town
Round-the-clock companion care from the best home care agency will take a load off your shoulders, and you won't have to worry anymore if your elderly loved one needs help with anything.  Companion care will greatly decrease depression and therefore improve physical health.  As one of the few state-licensed agencies in California, A-1 Home Care Agency also serves to protect your elderly loved ones from harm, predators, scam artists, theft and fraud.