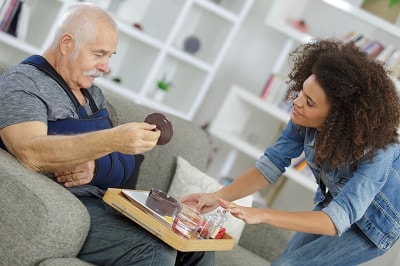 In observation of aging trends, researchers warn against obesity and other lifestyle choices that put seniors at risk for Diabetes, which is becoming increasingly common in the United States.  Currently there are over 21 million seniors with diabetes, and the number of new cases for Type 2 Diabetes has more than doubled over the last two decades, based on statistics from a national report.  Since Type 2 Diabetes is largely affected by lifestyle choices and is very preventable, it would bode well for families to invest in 24-hour in-home care for their elderly loved ones if family members think their loved ones need a little extra push.  A-1 Home Care offers affordable live-in diabetes care in Anaheim with flexible scheduling, and it includes assistance with meal preparation, cleaning, chores, errands, toileting care, companion care, and more.
About A-1 Home Care
A-1 Home Care was established in 1991 as a licensed, bonded and insured senior care agency.  Each seasoned caregiver is highly skilled and certified in CPR/First-Aid.  Live-in 24 hour care and part-time respite care services are also available in Anaheim through easy financing options, Veteran Benefits and long-term care insurance.  A-1 Home Care is open 365 days a year, including major holidays like Thanksgiving, Christmas and New Year's Day.  We guarantee 100% customer satisfaction with our customized live-in care, live-out care, overnight care, 24-hour care and respite care.
Consult a care manager today by calling (949) 650-3800 or (562) 929-8400.