If your loved one is going to be spending time in the hospital for any amount of time, there's good news right up the street from wherever you happen to be in Cerritos!
That's because A-1 Home Care in Los Angeles and Orange County serves as the leader in elder caregiving services for seniors who need after surgery care following an injury or medical procedure. Each caregiver service is affordable, too, because we value bringing top-quality care at lower-than-the-rest prices to every Southern California senior in need.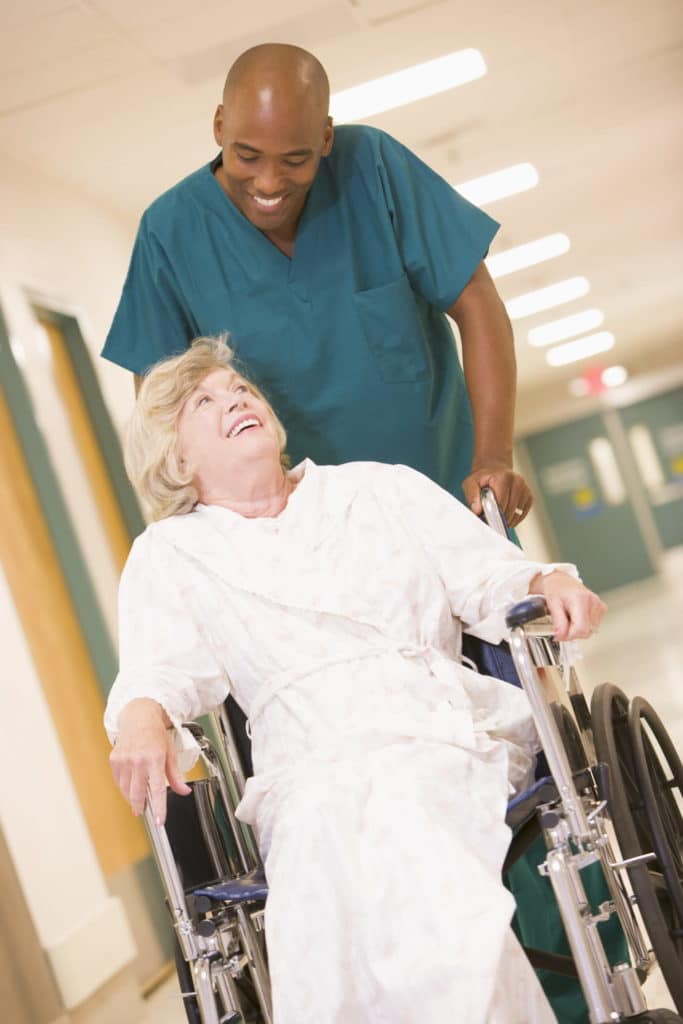 Patient being discharge
A-1 Home Care provides a variety of senior care services in the hospital that include:
assistance with personal services like bathing, grooming, dressing, and toileting
wake-up and tuck-in services
running errands like grocery shopping and picking up clothes from the cleaners
maintenance inside the home including vacuuming, dusting, dishwashing, laundry, and trash
assistance with mobility
maintenance outside the home including yard work and gardening tasks
transportation of items you need from the home during your hospital stay
special needs care
child care
pet care
A-1 Home Care has served seniors from all walks of life, including Jewish, Asian, Middle Eastern, and European, with the most affordable caregiving options available for decades and counting already. Each caregiver on staff provides leading senior care solutions that further include short-term care for temporary rehab situations as well as long-term hospice care for end-of-lifers. Our diverse caregiving options ensure that none of our beloved seniors feels left behind on the road to restoration.
You can find out more about the exceptional after surgery care options available throughout areas of Southern California when you contact us today at 562-929-8400, 949-650-3800 and 877-929-8499.
We will be glad to be of any assistance.
A-1 Home Care also serves nearby communities around LA county, San Gabriel Valley and OC.
OR VISIT a-1homecare.com FOR MORE INFORMATION.