RESPITE CARE FOR SENIOR OR ELDERLY IN SAN DIMAS & WALNUT
RESPITE CARE FOR SENIOR OR ELDERLY IN SAN DIMAS & WALNUT
If you are a family caregiver for a senior or elderly loved one, you know how exhausting it can be to juggle their needs with your family and work responsibilities. A-1 Home Care provides Respite Caregivers to residents of San Dimas, Covina, Azusa, Pomona, Claremont, Glendora, West Covina, Diamond Bar, and Walnut for temporary and ongoing at home care services. Our non-medical agency has an A rating from the Better Business Bureau and is Licensed, Bonded, and Insured. We can arrange skilled Senior Companions, Caregivers, Home Health Aides, and Home Helpers to care for seniors and elderly with Dementia, Alzheimer's, Diabetes or in need of After Surgery Care. A-1 Home Care offers 24 hour home-based care and hourly at home care, whichever schedule you need and has traditional face-to-face interviews available. We are open 24 hours a day, 365 days a year to provide superior and affordable at home care.
Call (949) 650-3800 or at (562) 929-8400 today for respite care tomorrow!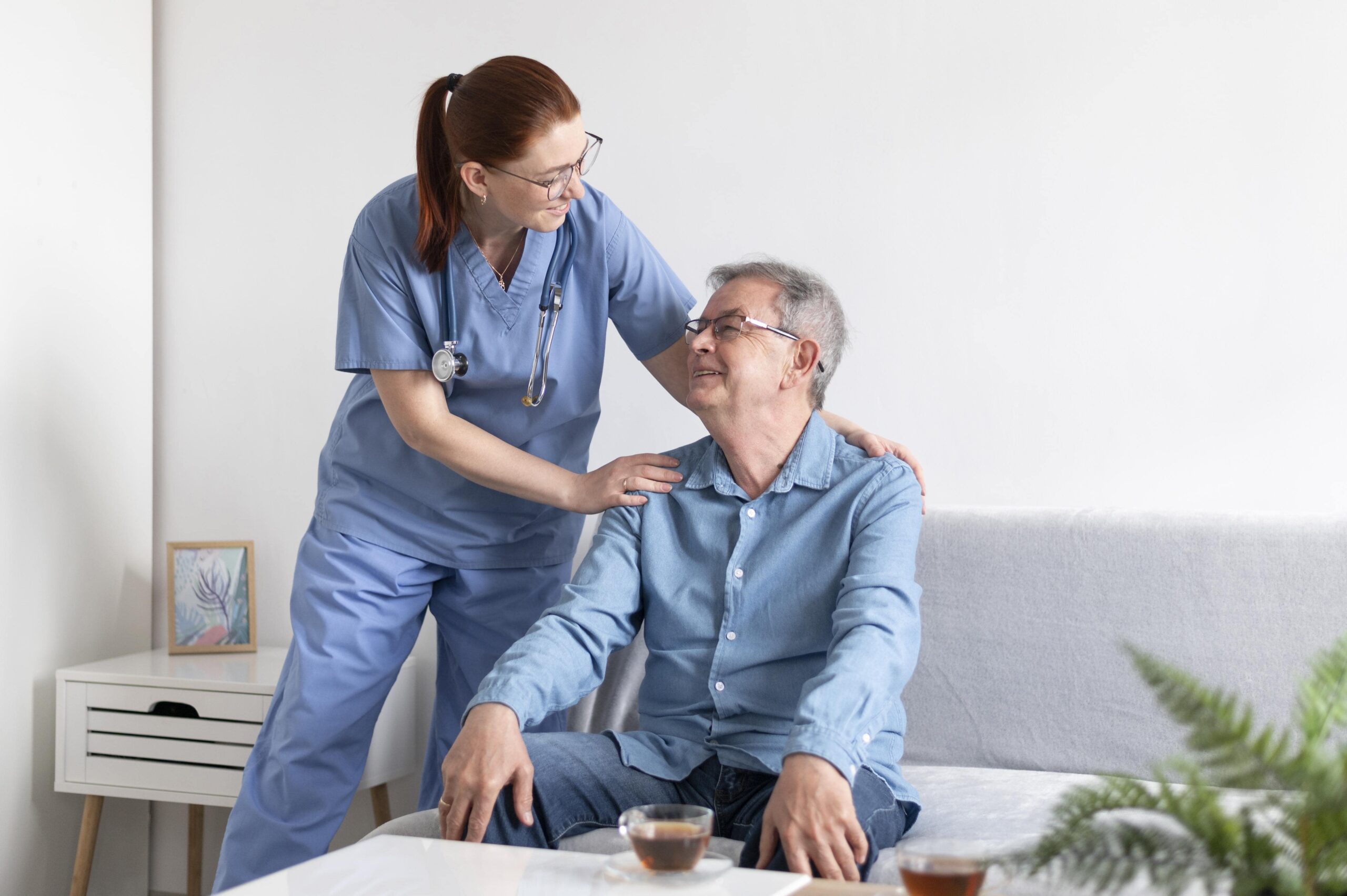 RESPITE CARE FOR FAMILY CAREGIVER
If you are caring for a senior or elderly family member and need Respite Care for either short term or to help on an ongoing basis, call A-1 Home Care today. We provide dependable and certified Respite Caregivers, Nurse Aides, Home Health Aides, and Senior Companions to provide compassionate and expert care while you travel for business or for the holidays. A-1 Home Care is well-known to leading medical staff including Casa Colina Centers for Rehabilitation, Citrus Valley Health Partners, and San Dimas Surgical Institute for our excellent at home care for seniors, elderly, and disabled individuals. A-1 Home Care specializes in Hospice Care, Post Stroke Recovery Care and Parkinson Care. We are proud members of the Santa Fe Springs, Torrance, and Pasadena Chamber of Commerce and National Care Planning Council. All Caregivers must pass a Nationwide Criminal Background Check, DMV Check, Reference Check, and Sexual Offender Database Check in accordance with client safety rules set by the Alzheimer Foundation.
Respite Care is just a phone call away! Call us anytime on our 24-hour hotline at (877) 929-8499