Welcome to A-1 Newport Beach:
In Home Care Agency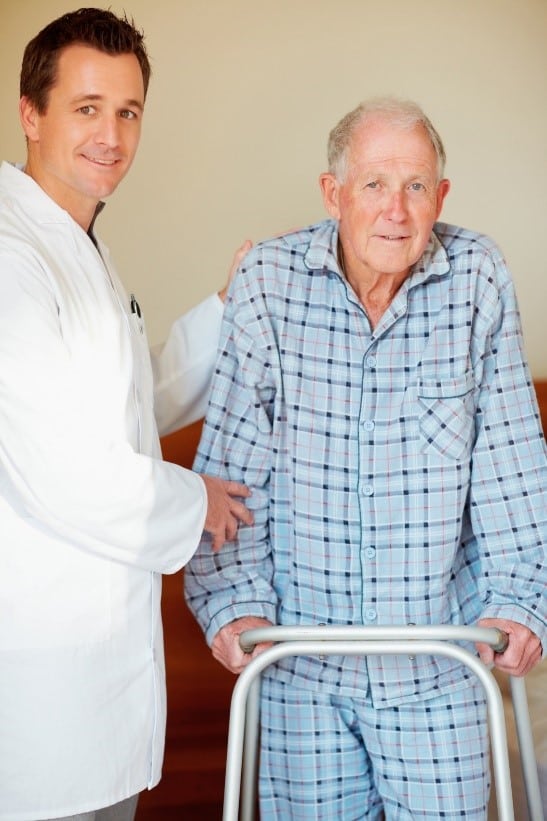 Our 30 years of being home caregiving agency has allowed us to provide experienced and multi-lingual Los Angeles caregivers, skilled nurse aides and professional home health aides. 
Covid-19 Alert
A-1 Home Care Agency and A-1 Domestic Professional Services, Inc. is staying on top of the most up-to-date information about COVID-19 – most notably, Preventive Measures
Not Your In Home Care Agency
We offer professional diverse In Home Caregiver services for elderly seniors and those recovering from surgery. Our affordable home health care service includes Senior Services, Elder Care, Dementia Care, Alzheimer Care, Diabetic Care, Companion Services, Parkinson Care, Cancer Care, Live-In Care, Companion Services, Arthritis Care, Post Stroke Care, Hospital Sitters, Incontinence Care, Personal Care Services, Long Term Care, Short-Term Care, Hourly Care, Hospice Care, Special Needs Care, Home Helper Services, Child Care, Bipolar Care, Postpartum Care, Respite Care and After Surgery Care.
Our 30 years of being home caregiving agency has allowed us to provide experienced and multi-lingual Los Angeles caregivers, skilled nurse aides and professional home health aides. All our live-in caregiver experts are CPR trained, tuberculin tested, covered for malpractice insurance and have verifiable references.
Our mission is to provide exceptional in home senior caregiver services so you won't have to rely on your own family caregiver ability any longer. We will exceed your expectations and will meet your every need. At A-1 Home Care and Newport Beach in Home Care, we guarantee caregiver compatibility. We are proud to serve Newport Beach, Long Beach, Huntington Beach, Costa Mesa, Balboa Island, Lido Island, Villa Park, Corona Del Mar, Los Altos, Tustin, Signal Hill and other cities of Los Angeles, San Gabriel Valley, San Fernando Valley, San Bernardino County & Orange County, CA. We cater to multi-ethnic clients, from European to Asian, and more!
The 24 hour home care services at A-1 Home Care can help improve the quality of life for your beloved senior going forward. We are open 24 hours a day, 365 days a year, and serve as the caregiver agency of choice due to our 24 hour care solutions provided for by our senior companions. Call us at 949-650-3800 to receive the best home care rates.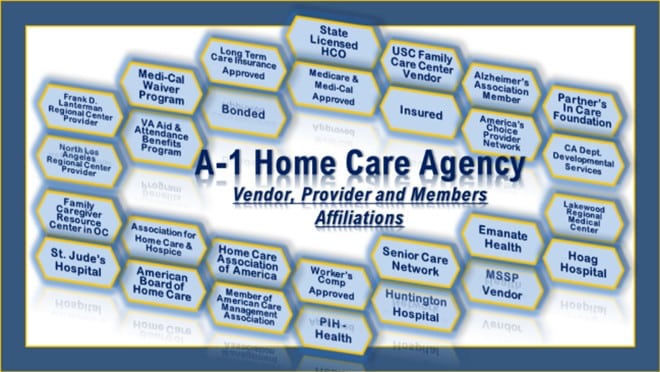 Why Choose A-1 Homecare Agency?
State Licensed, Bonded and Insured Non-Medical Home Care Agency and In Business Since 1991, with over 30 Years of Professional Experience
Available 24 Hours Day, 7 Days A Week
Even on Holidays, Care Coordinators are available to assist your family
Easy Steps to Start Service
Care Plan and schedule arranged over the phone. We can provide same or next day service.
Free At Home Assessments
Case Managers available to meet with your family and assess your loved one's needs.
Caregivers are Carefully Screened and Matched to Clients
We match Caregivers' skills, experience and personality to each client to ensure the comfort of your loved one
Our Care Providers ensure you have peace of mind knowing your loved one is safe, happy and healthy
Service Provider for Aid and Attendance Pension Benefit Program for US Veterans
War Time Veterans and their spouses may be eligible for up to $26,632 per year for Home Care Services
Approved Vendor for Regional Center
Able to provide Respite Care and Home Care Services for children and adults with Special Needs

Care Providers who understand how to help your family
Customized Care Plans and Personalized Schedules
Part Time Hourly Or 24 Hour Live In Services. Flexible Schedule based on your needs
Memberships and Credentials
National Association for Home Care & Hospice (NAHC), Home Care Association of America (HCAOA), American Care Management Association, American Board of Home Care
Long Term Care Insurance (LTCI) Approved
Able to guarantee timely reimbursement from insurance company. We provide all information to LTCI including Care Notes and Invoices
Approved Vendor for Worker's Compensation Companies
Having assistance while you recover from a work place injury can speed the healing process.Ask your representative if you qualify for services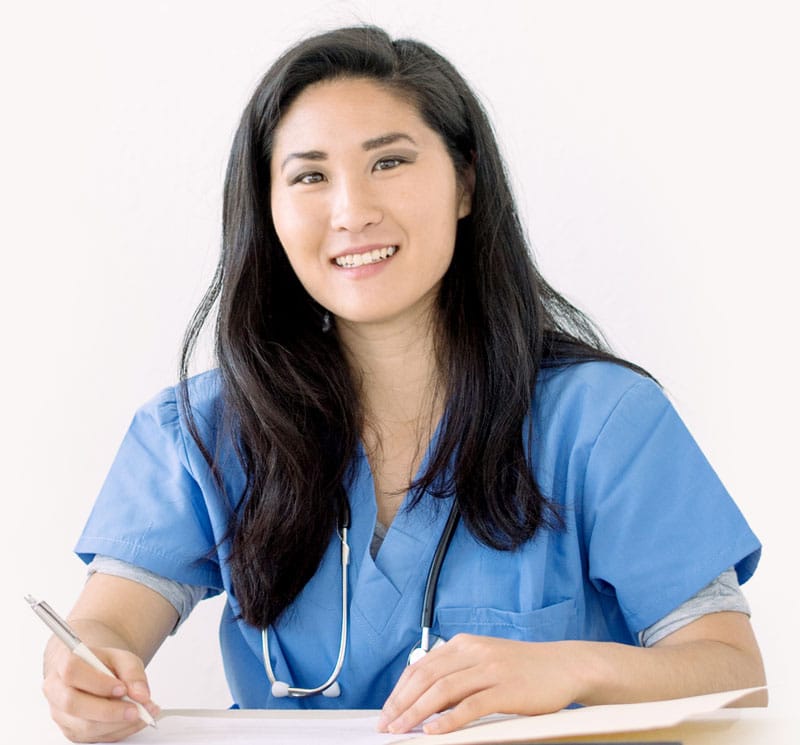 "Agency has done for my parents. Ester is a fantastic Caregiver, I couldn't ask for better. She is absolutely wonderful. I also like the way A-1 Home Care checks in with me on a regular basis."
Lennie of La Puente, California
"We are being well cared for by our Caregiver from A-1 Home Care Agency / A-1 Nurses."
We're Here Whenever You Need Us
Open Hours
Mon ,Wed, Fri: 9AM – 4PM
Tues – Thu: 9AM – 1PM
Address
2400 West Coast Hwy Ste 5
Newport Beach, California 92663