Is your loved one or family member suffering from Alzheimer's Disease or Dementia and requires in-home care in San Gabriel Valley, Orange County, and Los Angeles? Having a memory care professional and experienced Caregiver by his or her side will allow your loved one to live at home comfortably and safely.
Alzheimer's Disease and Dementia Can Affect Family Caregivers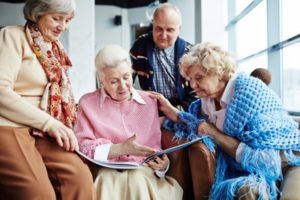 Did you know that many elders suffer from Alzheimer's disease and even become an unknown burden on their family caregivers, despite being unknowing of the additional stress they create in the home?
If your loved one suffers from Alzheimer's or dementia, there is lasting hope right up the street with affordable caregiving options brought straight to the home.
At A-1 Home Care Agency, elders with cognition deficits encounter friendly care giving professionals who provide the greatest level of care going forward with a professional mindset and a golden heart that's always looking to serve.
For those that are suffering from dementia or Alzheimer's Disease, some of the services that you should inquire about include:
Assistance with household tasks like dusting, vacuuming, dish-washing, laundry, mopping, taking out the trash, and bed-making
Assistance with yard work and gardening duties like watering plants, mowing the lawn, and raking leaves
Assistance with personal services like bathing, grooming, dressing, and toileting
Wake-up and tuck-in services
Transportation to and from medical appointments and other existing engagements
Delicious and nutritious meal preparation
Running errands like grocery shopping and picking up clothes from the cleaners
Medication reminders and administration assistance
Fun activities and "brain games" to help with cognitive function
Enjoyable conversation and companionship
Child care
Pet care
Is it Dementia or Alzheimer's?
As we age, some memory loss and confusion now and again is normal. We all have days where we lose the car keys or forget an appointment.  What we need to know are the symptoms of something more serious than everyday stress. There are various natural treatments for dementia that are currently circulating the Internet, however there isn't enough substantial proof that provides evidence that it can cure the disease as a whole, which is why it's preferable to speak with an expert regarding any mental illness.
The following are some signs of dementia as opposed to Alzheimer's.
Dementia
Short term memory loss
Confusion and difficulty concentrating
Slight changes in personality and behavior
Inability to think problems through, needs step-by-step instructions
Forgetting where something is or when an event took place
Alzheimer's
Forgetting names of people or things
Difficulty completing familiar tasks
Severe changes in personality, hygiene, mood and behavior
Problems with abstract thinking, difficulty understanding time and place
Forgetting the item exists or that the event ever happened
Some types of Dementia are treatable and can be caused by certain medical conditions such as:
Reactions to medications or nutritional deficiencies
Vision or hearing problems
Infections
Brain tumors
Hardening of the arteries
Severe stress or painful emotions
It is always best to consult a doctor if anyone you know is showing any of these symptoms as you may require memory care.
Short Term or Long Term Memory Care Relief for Families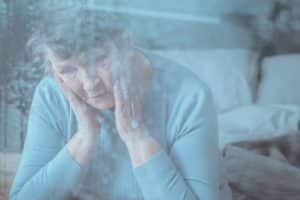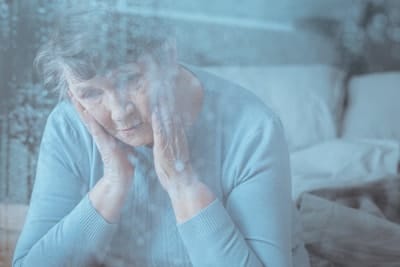 Keeping a patient with Alzheimer's or Dementia engaged is very difficult but the rewards are worth it.  The more a Caregiver, Senior Companion, Home Health Aide or Nurse Aide can engage the patient, the easier his or her job will be.
It has been found that simple card games like Old Maid or Go Fish are good fun without the frustration of more complicated games like rummy.  Even classic games like dominoes and simple board games can provide a lot of fun and stimulate the brain, hence implementing a pro-active memory care strategy that's both enjoyable and effective.
Seniors and Elderly patients may also enjoy puzzles with large pictures of landscapes, flowers or animals are another good way to engage the client and increase her concentration and focus.  If the patient has a lot of family photos, you can help her arrange a photo album or scrapbook.
Remember to read books, magazines, news articles or the Bible to the patient and let her read to you.  Don't let your patient disengage during daily tasks.  Keep her involved by having her help fold laundry or read a recipe to you as you bake.  Ask questions about her family, past and other things in her life.  Reminiscing is important but so is feeling connected to you and the present.
Talk, laugh and listen!  The more you give your patient, the more you'll get in return!
It's very unlikely that a family member is trained or has experience with the needs of someone suffering from Alzheimer's disease or Dementia, especially if it was a recent memory care diagnosis. Add the time and stress of their regular employment and other family responsibilities and the situation can become extremely overwhelming.
Having a professional Home Care Provider or Caregiver assist your family for even one day or a few hours per week can provide you and your loved one with much needed respite and support.
Additionally, having a professional home health aide that's trained in tending to those requiring memory care services will allow you to obtain some much-needed rest that you deserve.
Watching a beloved elderly parent or grandparent suffer with Alzheimer's disease or Dementia is difficult enough, but you may have to consider admitting them to a nursing or care facility.  You may have been capable of caring for your parent during the early stages of the disease or for the short term, but as Alzheimer's progresses, the day to day demands increase.  Fortunately, there are other options besides an assisted living home.  You can hire a Caregiver, Nurse Aide, Senior Companion, Home Health Aides or Home Helper to provide the expert care your loved one needs.
A Licensed, Bonded and Insured home care agency like A-1 Home Care specializes in Elder and Senior Care services and has Caregivers experienced in providing at home Alzheimer and Dementia care in Orange County, San Gabriel Valley, and Los Angeles on an hourly or 24 hour live in basis.  We have thousands of satisfied clients in Orange County, Los Angeles, and San Gabriel Valley. Give us a call today!
A-1 Home Care Agency provides premium memory care services at affordable rates to those suffering from Alzheimer's disease or Dementia. We provide caring, competent, and qualified Caregivers, Companions and Home Care Providers. Feel free to contact us for more information!
All care providers must interview face-to-face with staff at A-1 Home Care Agency, undergo a Nationwide Criminal Background Check, Sex Offender Database Check, DMV Check and provide verifiable references. Care Providers must also have CPR Training, First Aid Training, Tuberculosis Testing and Malpractice / Liability Insurance.