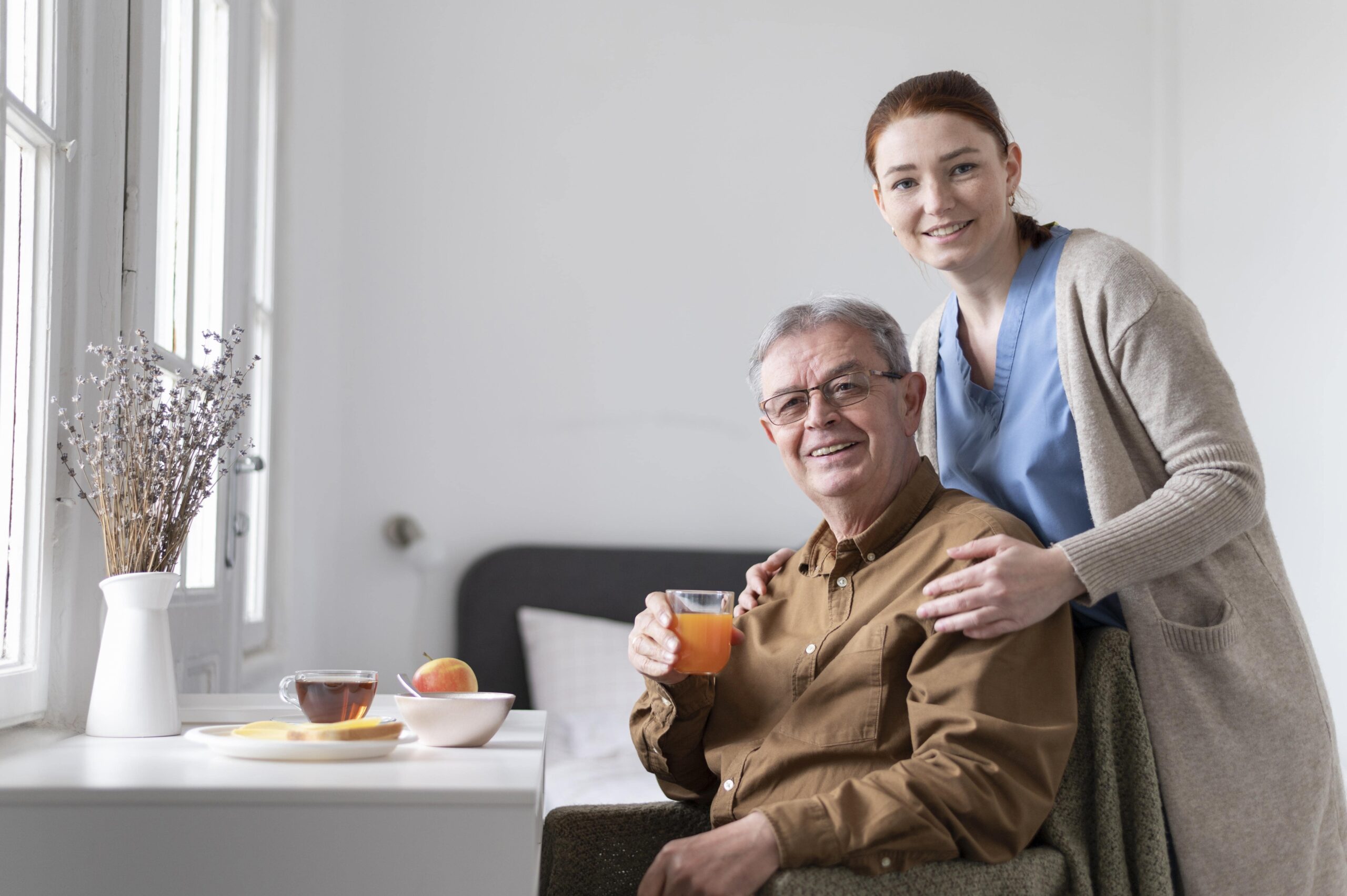 TEMPORARY CAREGIVERS FOR RESPOITE OR SHORT-TERM CARE
Caring for an Elderly or Senior loved one on a full-time basis can be difficult, when you have daily obligations that can't be compromised. Whether it's school, work, or caring for a family of your own, these activities may take up most of your time. Knowing your loved one needs assistance with daily tasks and personal care, to worrying if they may get hurt during a fall, may create a lot of anxiety for you.

At A-1 Home Care, we can provide a compassionate, home recovery caregiver for Short Term Care for any duration. We provide caregivers, nurse aides, companions, and home helpers on a 24-hour or Hourly Care basis.

Whether you need a Respite caregiver to lend a helping hand for a few weeks or a Short-Term caregiver for a few months, the homecare professionals at A-1 Home Care can provide dedicated care no matter what your loved one's care situation is.

We specialize in Respite Care, Companion Services, Personal Services, After Surgery Care, Arthritis Care, Bipolar Care, Diabetic Care, Cancer Care, Parkinson's Care, Alzheimer's & Dementia Care, Hospice Care, Post Stroke Care, Incontinence Care, Heart Attack Care, Multiple Sclerosis Care, Lou Gehrig's Disease Care, Kidney Disease & Tumor Care, and Brain Injury & Tumor Care.
To hire a compassionate caregiver in your area today, CALL us at (877) 929-8499.
HUNTINGTON BEACH'S #1 HOME CARE SOLUTION
A-1 Home Care is a Licensed, Bonded, and Insured non-medical homecare agency that has been a care provider in Huntington Beach, CA since 1991 with an A+ Rating from the Better Business Bureau, Shield Accreditation, and memberships with the National Care Planning Council and Chamber of Commerce of Torrance, Santa Fe Springs, Pasadena, and Newport Beach.

We serve the OC communities of Huntington Beach, Newport Beach, Costa Mesa, Fountain Valley, Seal Beach, Los Alamitos, Garden Grove, Villa Park, Buena Park, La Mirada, Laguna Beach, Corona Del Mar, Irvine, Tustin, Anaheim Hills, Yorba Linda, Brea, Fullerton, Placentia, La Habra, and others in Orange County.

If your loved one has long term insurance, we accept Penn Treaty, CALPERS, MetLife Insurance, Veteran Administration, Bankers' Life & Casualty, and John Hancock.

To interview and hire a compassionate caregiver in your area today, CALL us at (949) 650-3800 or at (562) 929-8400 a FREE assessment.