HOME CARE SERVICES IN SAN DIMAS, CA
HOME CARE SERVICES IN SAN DIMAS, CA
Finding an affordable home care service agency, you can rely on is easy, just call A-1 Home Care. We have helped handicapped, disabled, seniors, and elderly living in San Dimas, Covina, Claremont, Glendora, West Covina, Pomona, Diamond Bar, Azusa, and Walnut with their home based care needs for over 30 years. Our certified Caregivers, Home Health Aides, Companions, and Home Helpers have experience caring for people with Alzheimer's, Parkinson's, Incontinence, Dementia, and much more. A-1 Home Care is licensed, bonded, insured, and trusted by Aurora Charter Oak Hospital, Foothill Presbyterian Hospital, Casa Colina Hospital for Rehabilitative Medicine, and Citrus Valley Medical Center. We are members of Torrance Chamber of Commerce, Pasadena Chamber of Commerce, Santa Fe Springs Chamber of Commerce, Newport Beach Chamber of Commerce, Shield Accreditation, National Care Planning Council, and have an A rating from the Better Business Bureau. A-1 Home Care specializes in non-medical at home care services and offers 24 hour home-based care and hourly at home care, depending on your needs.
Call (949) 650-3800 or at (562) 929-8400 today for at home care services!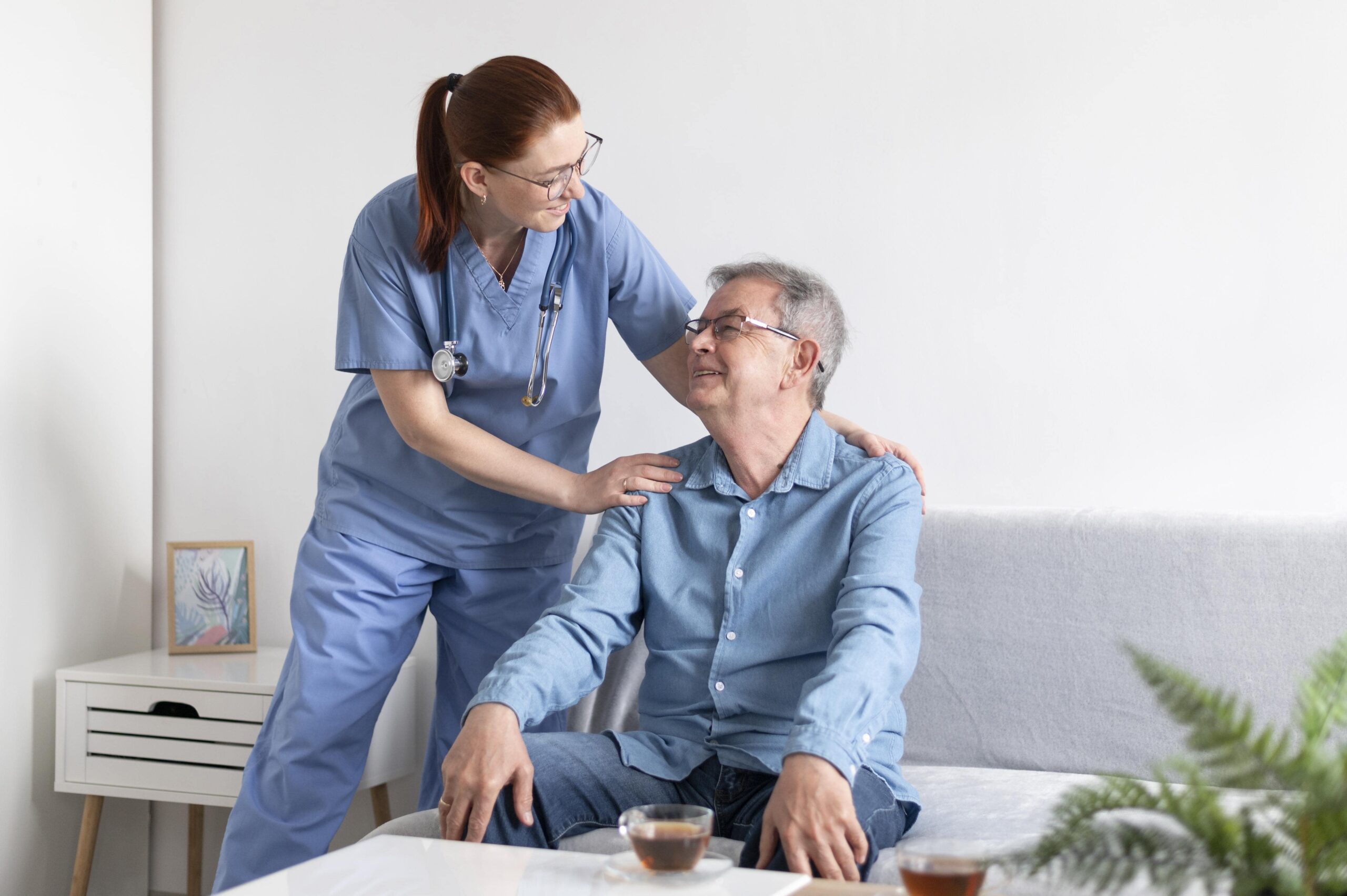 AT HOME CAREGIVER FOR AFTER SURGERY
Call A-1 Home Care if you are scheduled to have cosmetic/plastic surgery or a medical procedure such as hip or knee replacement surgery and have concerns about your at home recovery needs. Our Caregivers, Home Helpers, Nurse Aides, and Personal Care Aides can assist you with bathing, cooking, laundry, cleaning, walking assistance, medication reminders, shopping and transportation to doctor's appointments. Caregivers from our non-medical home-based care agency are reliable, compassionate, and experts at after surgery care and recovery for seniors, elderly, and other adults. Having personal at home care lowers your stress and will help speed up your after surgery rehabilitation. A-1 Home Care is recommended to patients by doctors and nurses at leading medical facilities including Pomona Valley Hospital Medical Center and Doctors Hospital of West Covina.
Call our 24 hour hotline at (877) 929-8499 for expert after surgery care!