HOME CARE SCENARIO IN SAN DIMAS, WALNUT, AND COVINA
HOME CARE SCENARIO IN SAN DIMAS, WALNUT, AND COVINA
Mr. Smith and his wife have lived in San Dimas for almost 20 years. Mrs. Smith was diagnosed with Parkinson's disease several years ago and Mr. Smith has been her primary caregiver even though he has chronic arthritis and diabetes. Over the last year, taking care of his wife has become more difficult, due to the progression of her illness and his increased arthritis pain and inflammation. Then, last week, Mr. Smith has a minor stroke causing partial paralysis to his left side and some memory loss. The couple has two sons, Bill and John, who have full time jobs and families of their own. Bill and John love their parents but can't provide the daily care they need due to other responsibilities and because they don't live close-by. Unfortunately, the family has been considering admitting Mr. and Mrs. Smith to an assisted living facility, which is not what anyone truly wants to do.
It's a good thing for the Smith family that there are other options! A-1 Home Care Agency can arrange an expert 24 hour at home Caregiver or Nurse Aide to help Mr. and Mrs. Smith with daily tasks and physical therapy in the comfort of their home. Our Caregivers have experience with Parkinson's disease and arthritis pain management and will help Mr. Smith with his post-stroke recovery. We are always open and have Case Managers available 24 hours a day, 365 days a year to provide same or next day at homecare services. At home care providers have CPR/First Aid training and Malpractice/Liability Insurance. Our agency offers traditional face-to-face interviews to guarantee a proper match between Caregiver and Client. A-1 Home Care specializes in After Surgery and at home Elder Care Services.
Call (949) 650-3800 or at (562) 929-8400 today for more information about at home care!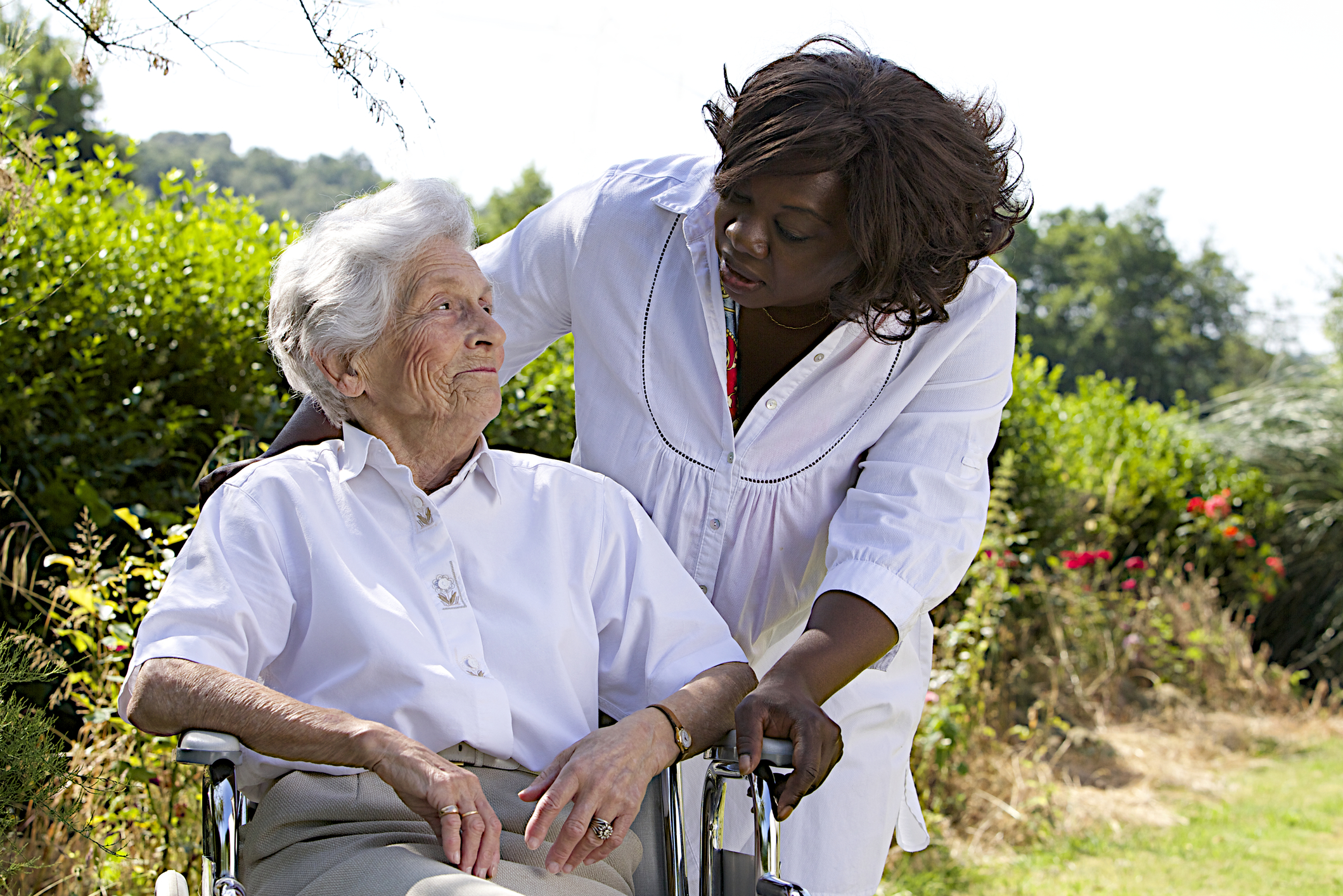 AT HOME CARE SERVICES FOR SENIORS AND ELDERLY
For the last five years, Mrs. Jones has endured arthritis pain and inflammation and kept her diabetes under control using diet and exercise. She is very independent and strong minded and doesn't let anything slow her down or prevent her from doing what she loves. She is an active member in her community and volunteers with the San Dimas Historic Preservation Committee. Recently, Mrs. Jones was diagnosed with Age Related Macular Degeneration and told she will lose her eyesight, even with treatments to delay central vision loss. Naturally, Mrs. Jones is devastated, everything she loves to do involves seeing – the historical homes, museums and reading. For the first time in her life, she's not sure how to cope.
But help is available for Mrs. Jones and other seniors like her in San Gabriel Valley and Los Angeles County. Hiring a Caregiver or Senior Companion from A-1 Home Care will allow her to regain her independence and provide help with tasks like reading mail, writing letters, shopping and various household tasks. Her personal at home caregiver will also provide the companionship and emotional support Mrs. Jones needs to help her adapt to her vision impairment and can accompany her to the Braille Institute and doctor's appointments. 
Since 1991, A-1 Home Care has maintained an A rating from the Better Business Bureau. Our home care agency is also Licensed, Bonded and Insured.
For home-based care services, call our 24-hour hotline at (877) 929-8499 today!