ELDERLY CARE IN NEWPORT BEACH, CA
ELDERLY CARE IN NEWPORT BEACH, CA
If you need compassionate and qualified caregivers to look after your elderly or disabled loved one at home, A-1 Home Care in Newport Beach can provide for you the best caregivers for the job and guarantee that your loved ones will feel safe and secure under their care. Since 1991, A-1 Home Care has been in the business of recruiting and delegating caregivers for the elderly and the handicapped who need home based care or temporary assistance in the home or at facilities. After so many years of serving the community in Newport Beach, we've established for ourselves a reputation as the finest in providing professional 24 Hour Home Based and Elder Care for seniors.
A-1 Home Care enlists only the most qualified caregivers with our homecare agency. Not only must caregivers have at least 2 years of prior caregiving experience before applying with us, but they must also be TB tested and have their CPR and First Aid certification. In addition to having all their references verified by our agency, caregivers also undergo a tough screening process that includes face-to-face interview and national background checks.
The senior and elder community in Newport Beach know that our senior caregivers are not only qualified but well-rounded and can manage up to various tasks at a time, including Overnight and Incontinence Care. While our caregivers do specialize in 24 Hour Home Based and Senior Care, they are able to take on other tasks like Diabetes or Alzheimer's and Dementia Care. From Senior Care to Companion Care, our caregivers are qualified to take on any duties for the job.
For more information about us and the services we can provide for you or your loved one, please give us a call at (877) 929-8499 anytime!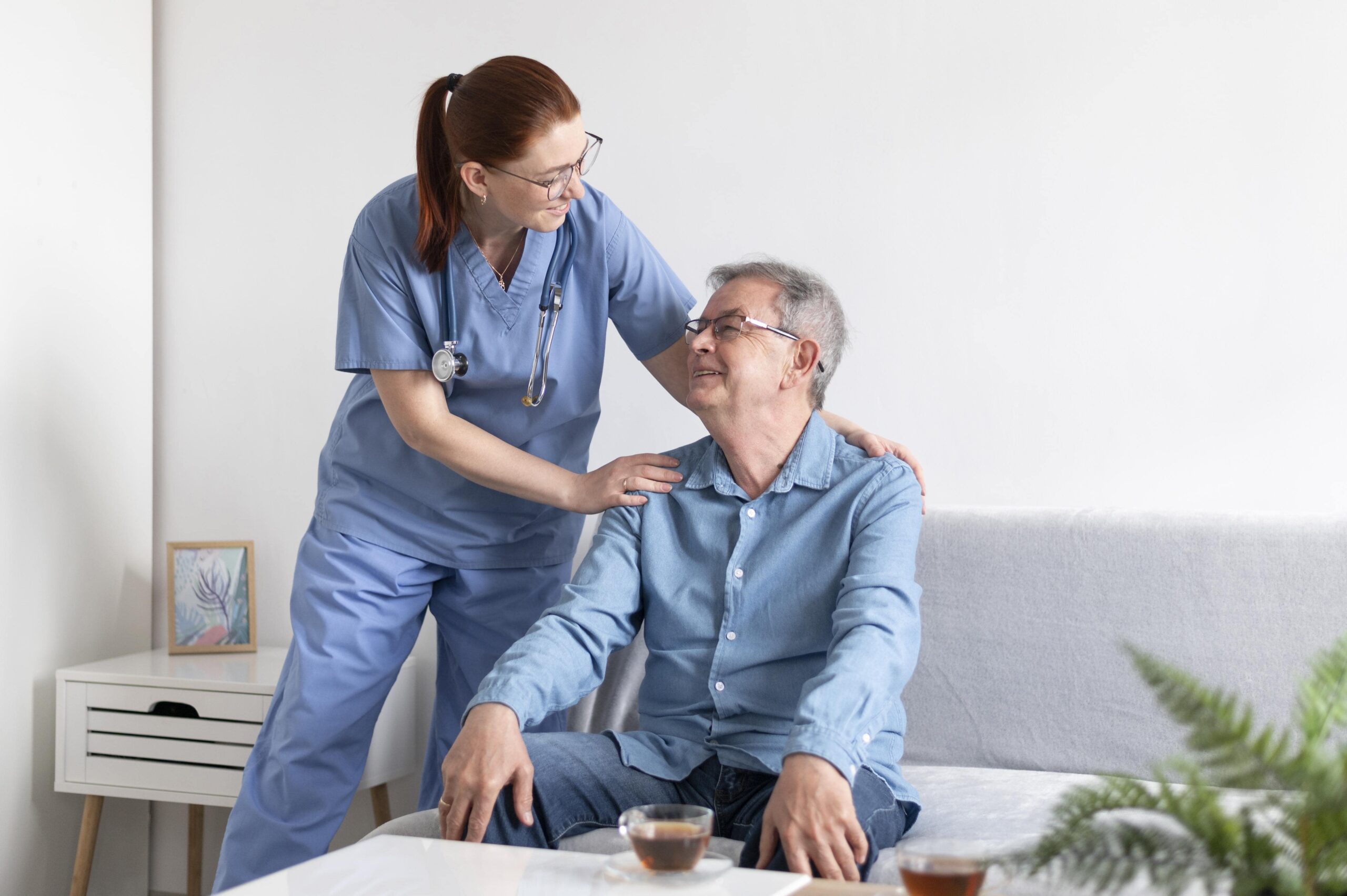 ABOUT A-1 HOME CARE AGENCY
A-1 Home Care is a Licensed Bonded and Insured non-medical homecare agency that has been a care provider in Newport Beach, CA since 1991 with an A+ Rating from the Better Business Bureau, Shield Accreditation, and memberships with the National Care Planning Council and Chamber of Commerce of Torrance, Santa Fe Springs, Pasadena, and Newport Beach.
We serve the OC communities of Newport Beach, Fountain Valley, Costa Mesa, Huntington Beach, Seal Beach, Los Alamitos, Garden Grove, Villa Park, Buena Park, La Mirada, Irvine, Tustin, Anaheim Hills, Yorba Linda, Brea, Fullerton, and others in Orange County.
If your loved one has long term insurance, we accept Penn Treaty, John Hancock, Bankers' Life & Casualty, Veteran Administration, CALPERS, and MetLife Insurance.
To interview and hire a compassionate caregiver in your area today, CALL us at (949) 650-3800 or (562) 929-8400 for a FREE assessment.