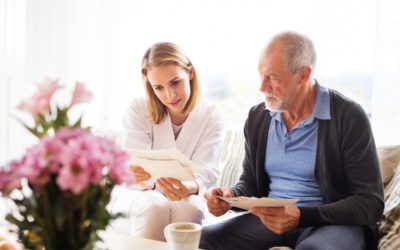 EXPERIENCED COMPANIONS AND CAREGIVERS FOR AT-HOME CARE
Life at home can get lonely for an Elderly or Senior loved one, especially if their significant other has passed. At A-1 Home Care, we understand that it's impossible to always be there to provide companionship and care for your loved one. You have your own life to live and obligations to handle every day. We offer experienced and compassionate companions, caregivers, and nurse aides at-home care.
Our companions are available for 24 hour at-home care or hourly part-time care and can assist with personal care services in addition to affectionate companionship and helping with daily household tasks. If your loved one has a special care condition, we offer a variety of Elder Care services such as After Surgery Care, Alzheimer's Care, Parkinson's Care, Arthritis Care, Diabetic Care, Cancer Care, Incontinence Care, and Hospice Care. We serve the communities of Costa Mesa, Irvine, Westminster, Corona Del Mar, Newport Beach, Huntington Beach, Seal Beach, Los Alamitos, and others in Orange County and Los Angeles County.
To learn more about our companionship services, give us a call today at (562) 929-8400 or at (949) 650-3800.
A-1 Home Care is a non-medical caregiver placement agency that has been in business since 1991, has an A+ Rating from the Better Business Bureau, and Shield Accreditation. We are members of the National Care Planning Council, Torrance Chamber of Commerce, Santa Fe Springs Chamber of Commerce, Pasadena Chamber of Commerce, and Newport Beach Chamber of Commerce.
Want to get a free assessment? Give us a call anytime on our 24 hour hotline at (877) 929-8499.