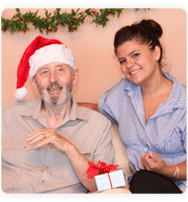 Affordable In Home Care Services
Here at A-1 Home Care, we highlight our exceptional in home care services for
the elderly and seniors at an affordable price, available to the residents in
Anaheim Hills, Yorba Linda, Fullerton, Westminster, Orange, La Palma, Villa
Park, Corona, Placentia, Orange, Los Angeles and Orange County. You can
choose from our wide selection of at home caregiving services including Elderly
Home Care, Senior Care, Hospice Care, Respite Care, Alzheimer Care,
Dementia Care, Parkinson Care, Diabetic Care, After Surgery Care and
Postpartum Care. The professional care you need is only a phone call away!
To learn more about our in home caregiving services, call us
anytime at 949-650-3800.

24 Hour Caregiver Services
Emergencies can occur at any given time, changing your loved one's Homecare needs instantly. For these occasions, A-1 Home Came wants you to know that we will be there when you need us, 24/7. We have live operators on the line at all times waiting to send you a professional Home Health Professional to your door within the same or next day of your request. We can accommodate you with a 24 Hour Care, Live In or Hourly Caregiver that will assist you in completing daily tasks and provide a healing presence at the comfort of your home. Find out more about our at home care services by calling 949-650-3800.
The A-1 In Home Care Service Difference
Assisted living facilities and retirements homes often provide us with clients who are seeking a change to at home care. If you are looking to be placed back home and live in the comfort of a familiar surroundings, we can help! A-1 offers homecare services to clients who are looking to be discharged from the following hospitals or rehab centers:
La Palma Intercommunity Hospital
St. Jude Medical Center
Corona Regional Medical Center
Kaiser Permanente Foundation
Placentia-Linda Hospital
Cedars-Sinai Medical Center
UCLA Medical Center
Call us today at 949-650-3800 to receive In Home Care Service.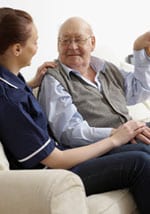 In Home Care for Short-term or Long-term
We offer home care solutions for all conditions and illnesses, ranging from
short-term in home care to long-term services. Some of the short-term support
services that we offer come in After Surgery Care and Hospice Care, while
others that are much more long-term can be seen in Alzheimer Care and
Parkinson Care. So if you just had hip surgery, knee surgery, are suffering from
Osteoporosis, Rheumatoid Arthritis or have Hypertension, A-1 Home Care has
the right caregiver for your needs. We are a Licensed, Bonded and
Insured that has had the opportunity to work with families who had Long
Term Care Insurance coverage through the following companies, namely Penn
Treaty, John Hancock, Bankers Life and Casualty, Veteran Administration.
CALPERS, MetLife Insurance, Continental Casualty Company and Senior Health
Insurance Company of Pennsylvania.
If you have a loved one in need of 24 hour care, call us at 949-650-3800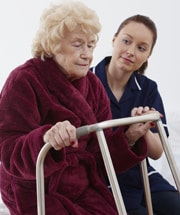 Trustworthy Home Care Providers
You will be hard-pressed to find a more trustworthy and compatible Caregiver Agency that can place you with a more perfect Home Care Provider than A-1 Home Care. For the past 20 years, we have taken NO risks in assembling our team of trustworthy Home Health Care Professionals. Before offering our Caregivers for interview at your home or in the office, we place them through an in-depth screening process that involves a face-to-face interview, along with a Nationwide Criminal Background Check, a Sex Offender Database Check and a DMV Check. Our Home Health Aides are CPR-certified, First Aid-trained, Tuberculosis tested and have Malpractice/Liability Insurance. Discover more about our Personal Care Providers at 949-650-3800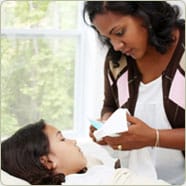 Exemplary Home Care Services
A-1 Home Care accommodates a wide range of at home care services which include but are not limited to Elderly Home Care, Respite Care, Companion Care, Hospice Care and care for people with mental disability. Other duties provided by our Certified Home Health Aides also include assistance with personal hygiene such as grooming and bathing, house cleaning, pet care, meal preparation, physical therapy, supervision of medications, and transportation of clients to and from doctor's appointments and other engagements. In inquire about Companion Services, please call 949-650-3800