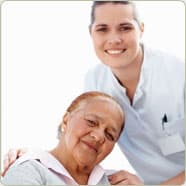 At Home Hospice Care Service
Hospice Care from A-1 Home Care is performed by the most careful and  experienced Caregivers, Home Health Aides or Nurse Aides and delivered to the residents of Anaheim Hills, Fullerton, Yorba Linda, La Palma, Brea, Corona, Placentia, Villa Park, City of Orange, Westminster, La Mirada, Los Angeles and Orange County. During this immensely difficult time of Hospice, your elderly loved one or senior friend is best suited to stay in the comfort of his or her own home surrounded by the love and care of family and friends. If you are looking for in home care services, A-1 Home Care can provide our services to you if you are looking to be discharged from local facilities such as:
La Palma Nursing Center in Anaheim

Anaheim Crest Nursing Center in Anaheim

Leisure Court Nursing Center in Anaheim
Our services also include Senior Care, Elder Care and Terminally Ill Care. To discover more about our compassionate At Home Hospice Care, call us at (949) 650-3800.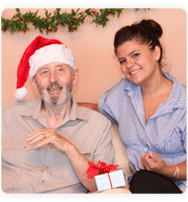 Expert Hospice Care Providers
We have expert Hospice Care Providers available to you from Medical Assistants to Certified Nurse Assistants and even Certified Home Health Aides that can make a world of difference in improving the overall well being and comfort of your loved one. We have skilled Home Care Providers that are adept in performing pressure sore prevention techniques and therapeutic services to lessen the pain that comes from staying in a bed or wheelchair for prolonged periods. Our empathetic Caregivers are highly sensitive to the conditions your loved one and family members are placed under at this time and want to be a helpful resource to ease these burdens for you. If your elderly or senior loved one is placed under hospice care due to Cancer, Congestive Heart Failure, High Blood Pressure, Kidney failure, Hypertension, Diabetes, Stroke, Multiple Sclerosis, Lou Gehrig's Disease or Lung Failure, A-1 Home Care can help.
Round-the-Clock Live In or Respite Hospice Care
 If your loved one is looking to be discharged from a nursing home or skilled nursing facility such as Walnut Manor Care Center in Anaheim,  Park Vista at Morningside in Fullerton or Helping Hands of Westminster, we at A-1 Home Care can help provide Respite or 24 hour care or Live In Hospice Care. Our clients and their family members know attentive care when they see it. That's why our clients share testimonials of their wonderful experiences with our devoted Caregivers who provide round the-clock intricate care all throughout the duration of their caregiving term. We offer exceptional care for individuals who are undergoing or have undergone bladder control problems, constipation, nausea, Memory Loss, Muscular Dystrophy, Hypertension, Diabetes, Alzheimer, Glaucoma, Aphasia, Stroke, Arthritis and Tuberculosis. We are a Licensed, Bonded and Insured that has had the opportunity to work with families who had Long Term Care Insurance coverage through the following companies, namely Penn Treaty, John Hancock, Bankers Life and Casualty, Veteran Administration. CALPERS, MetLife Insurance, Continental Casualty Company and Senior Health Insurance Company of Pennsylvania. 
HOSPICE CAREGIVERS PROVIDE PERSONALIZED CARE AND EMOTIONAL SUPPORT
A-1 Home Care Agency provides caregivers, nurse aides, home health aides and personal care attendants who are experienced with Hospice Home Care Services. Our caring professionals provide the one-on-one care your loved one deserves to maintain their dignity and ease their mind during their final days. We can arrange palliative and hospice care services in your home on an hourly or 24-hour, live in basis to fit your needs.
Your loved one will have someone to provide companionship, to talk with about their past, spiritual beliefs, family or whatever else is on their mind. Our hospice caregivers can ensure that your loved one stays comfortable and takes medication as needed for pain in addition to Personalized Home Care Services such as:
Personal Hygiene Assistance
Shower or Bedside Bath
Incontinence Care / Toiletry Assistance
Medication Reminders
Mobility Assistance
Range of Motion
Companionship
Meal Preparation
Feeding
Changing Bed Linens
WHAT IS HOSPICE CARE?
So many families resist Hospice Care and Palliative Services. They feel it means giving up on their loved one. The truth is Hospice Care provides many important resources to the patient and their family.
Being designated as a "Hospice Patient" enables various health care services, including bereavement and support services be made available to the entire family.
These resources include:
Assistance from Case Managers and Social Workers
Access to Durable Medical Supplies (DME) Including Hospital Beds and Wheelchairs
Visiting Nurses to Administer Medications
Legal, Spiritual or Financial Advisors
Many clients who've used our home care services for a beloved family member appreciate the care and concern – the emotional and physical support – our caregivers provide to the entire family.
We carefully screen all care providers for the safety of your family and match you with an experienced and compassionate caregiver with the skills and temperament to best help your loved ones during these traumatic times.
We can arrange Same or Next Day Home Hospice and Palliative Care.
Call 562-929-8400, 949-650-3800 or 877-929-8499 today.