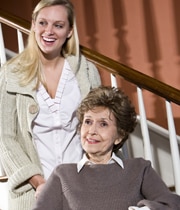 In Home Elderly Care Services
We at A-1 Home Care would love to offer your elderly loved one with hourly or 24-hour Elder Care & Senior Care Services in Anaheim Hills, Fullerton, Yorba Linda, Brea, Corona, La Palma, Placentia, Villa Park, City of Orange, Westminster, La Mirada, Los Angeles and Orange County. For over 20 years, A- 1 Home Care has been able to fulfill the homecare needs of hundreds of clients, all with differing conditions and requirements who were given a unique caregiving program fit for them. Discover the best Live In or Live Out homecare for the elderly in all of Anaheim Hills and its surrounding cities.
To inquire about Elder Caregiver Service, please call us at 949-650-3800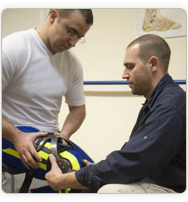 Independent Elderly Living
We want nothing more than to offer each of our beloved senior clients the ability to live life just as they always have. Independence and having time to oneself is a vital part of a healthy existence. The experienced at home Caregivers at A-1 Home Care Agency are well aware of the very delicate balance in accommodating attentive Elder Care while still allowing our clients to be independent. We are confident that our Live In or Live Out caregiving services will provide for your senior loved one with as much invigoration and dedication as a loved one. If your loved one suffers from appetite loss, Cancer, DVT, dry skin, heart disease, Macular degeneration, Scabies, sleep disorders, vision changes, shingles, pressure sores, dehydration, Hypertension or Osteoporosis, you can be sure to entrust all in home care services to a professional Home Health Aide from A-1 Home Care.
Discover how you can have independent living with in-home care at 949-650-3800.
Senior Care Services
A-1 Home Care Agency delivers a vast selection of Senior Care programs for our Anaheim Hills clients and will create an individualized routine dedicated towards fulfilling all your needs. Whether you desire a helpful companion or nurse aide, assistance around your home with day-to-day tasks such as cleaning, laundry and cooking, or full-time Live-In caregiving services for a relative on Hospice Care, we at A-1 Home Care can help.
Want to learn more about in home care, please call us at 949-650-3800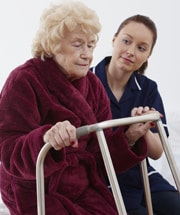 Exceptional Elder Care
Our reliable and accountable team of Home Health Care Providers is thoroughly screened, certified, experienced and 100% dedicated to providing "two helping hands and a golden heart to serve others." A few of the homecare services that we specialize in focuses specifically on Alzheimer Care, Dementia Care, Live In & Live Out Senior Home Care, Respite Care, In Home Eldercare, Hospice Care and Physical Disability Care.
Compassionate Care can be at your door today; call us at 949-650-3800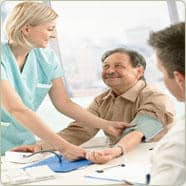 At Home Care Services
At A-1 Home Care, we intend to exceed your every expectation for total in home care. Our In Home Care Providers services feature activities of daily living assistance such as:
Incontinence Care
Grooming
Bathing
Personal Hygiene Assistance
Meal Preparation
Feeding
Medication Regulation and Reminders
Transportation to medical appointments and other events
If you are looking to be discharged from local convalescent homes or nursing facilities such as La Habra Convalescent Hospital, Sun Mar Nursing Center or Coventry Court Health Center, A-1 Home Care can help! We are a Licensed, Bonded and Insured that has had the opportunity to work with families who had Long Term Care Insurance coverage through the following companies, namely Penn Treaty, John Hancock, Bankers Life and Casualty, Veteran Administration. CALPERS, MetLife Insurance, Continental Casualty Company and Senior Health Insurance Company of Pennsylvania. To receive a free In Home Assessment.
Call 949-650-3800 to speak with a friendly Case Manager today!