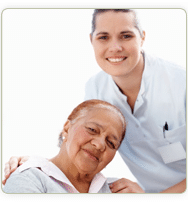 Alzheimer & Dementia Caregivers
Do you have a senior loved one or elderly friend in communities such as Anaheim Hills, Yorba Linda, Brea, Corona, Placentia, Fullerton, La Palma, Villa Park, City of Orange, Los Angeles County & Orange County suffering from Alzheimer Disease and is in search of a Caregiver Service Agency that provides exceptional Alzheimer Caregivers for your help? The Alzheimer Care services that A-1 Home Care provides include but are not limited to daily tasksassistance such as incontinence care, grooming, bathing, personal hygiene assistance, meal preparation, feeding, medication regulation and remainders, as well as transportation to medical appointments and other events. Our team of skilled Certified Nurse Assistants, Certified Home Health Aides and Medical Assistants features top recruits from accredited schools offering the best, brightest and experienced Home Care Professionals in the home health care industry. If you are looking for exceptional Live In Alzheimer Care after being discharged from local rehabilitation centers and convalescent homes such as Corona Care Convalescent Corporation, Prestige Assisted Living, Golden Years Assisted Living, please know that A-1 Home Care is the in home care specialist.

Be sure to give us a call at (949) 650-3800 today!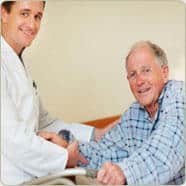 The Benefits are Plenty with Homecare for Alzheimers
 The homecare services for Alzheimer Disease here at A-1 Home Care will offer a level of professional and dedicated care guaranteed to exceed your expectations. Our Caregivers only know one way to serve our clients and that is by being 100% attentive to our individual client's needs and providing a loving presence by ensuring that your loved one has a healthy home cooked meal and a tidy household. If you are the family Caregiver and would like a few days to recharge from providing total care of your loved one, we accommodate Respite Alzheimer Care, live in care, 24 hour care or round the clock care so that we will take on full responsibility of the caregiving needs of your loved one. If your loved one is suffering from memory loss, appetite loss, behavioral problems, depression, fatigue, immobility and inactivity or sleep changes, our Home Care Providers can be there within the same or next day of your request to help right away. We are a Licensed, Bonded and Insured that has had the opportunity to work with families who had Long Term Care Insurance coverage through the following companies, namely Penn Treaty, John Hancock, Bankers Life and Casualty , Veteran Administration. CALPERS, MetLife Insurance, Continental Casualty Company and Senior Health Insurance
Company of Pennsylvania.
Please call us today at (949) 650-3800 for more information!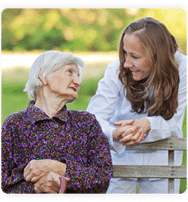 Famous People with Alzheimer's
Alzheimer's is a very common disease that affects millions of people. These people include famous politicians, actors, and writers alike, many of which opted for treatment. Some prominent examples are Harold Wilson (United Kingdom) and Adolfo Suárez (Spain), actor Charlton Heston, actress Rita Hayworth, and author Terry Pratchett. Other notable cases include former United States President Ronald Reagan and Irish writer Iris Murdoch, both of whom were the featured in scientific articles observing how their cognitive capabilities worsened with the disease. Several films have spotlighted Alzheimer's Disease in recent past. Iris (2001) is based on John Bayley's memoir of his wife Iris Murdoch. The Notebook (2004) too is adopted from a Nicholas Sparks novel of the same name. Away from Her (2006) is also based on Alice Munro's short story, "The Bear Came Over the Mountain". Please take a look at our Alzheimer's & Dementia Newsletter for information on the research work being done 
For exceptional Alzheimer Care, contact us at (949) 650-3800.